Dealing in crude oil marine transportation, not only has this shipping company been able to fight off the blues affecting the industry, it has been able to increase profits by 8.86 per cent to over Rs 180 crore, thereby  pushing its earning per share (EPS) up to Rs 7.68. Currently, it is the country's second-largest shipping company  with operations in India and Singapore.
Although its quarter-on-quarter (q-o-q) sales were down in the latest quarter compared to the previous one, still, with better operating efficiency, the company was able to expand its balancesheet. The company follows a policy of keeping a substantial portion of its fleet on long-term contract, therefore, with close to 75 per cent of its business tied up in lucrative time charters, it has managed to insulate itself from the present market collapse. The company is also expanding itself in other areas like dredging, coal mining and oil exploration.
However, figuring from the company guidance, its future earnings will get impacted as older contracts come up for renewal. Coupled with the woeful state of the industry this could very well be the reason behind it trading at nearly 50 per cent discount.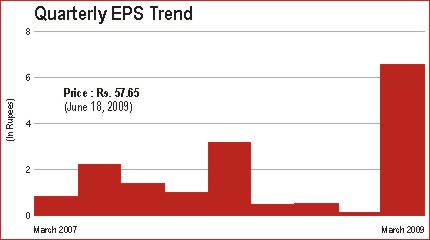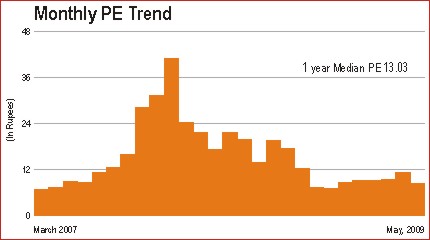 Back to cover story : 12 Stocks to Buy