It provides technology enabled education products and services to both public and private schools, including Smart Class, instructional and computing technology solutions (ICT solutions) and teacher training programmes (Professional Development). For the financial year FY09 it reported 89.5% jump in operating profits to Rs 496.7 crore from Rs 262.1 crore in FY08. Profits were also up by 83% to Rs 128.2 crore.
Among the different verticals it has got presence in Smart class accounted for 63.2%, ICT accounted for 22.8%, Retail 8.2% and professional development accounted for 5.8% of the sales revenue. The companies unique business model has in the recent times attracted a lot of negative press, but the company has been quick to assure the investors of the viability of this business. Being a market leader in education services space and with virtually no competition the stock trades at quite a premium.
But with government intend on spending more on education, Educomp will the primary beneficiary of any progress in this segment. Recently it got orders worth Rs 80 crore and Rs 120 crore from the governments of Gujarat and UP to set up ICT solutions in schools. With very little risk in the horizon, this stock is definitely worth a look even at these prices.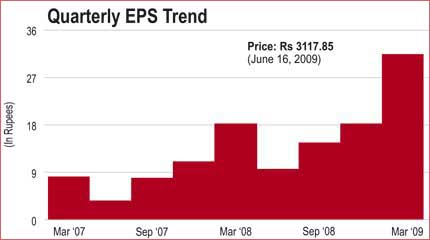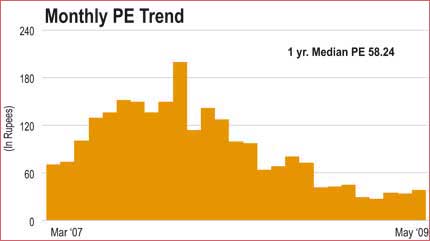 Back to cover story : 12 Stocks to Buy