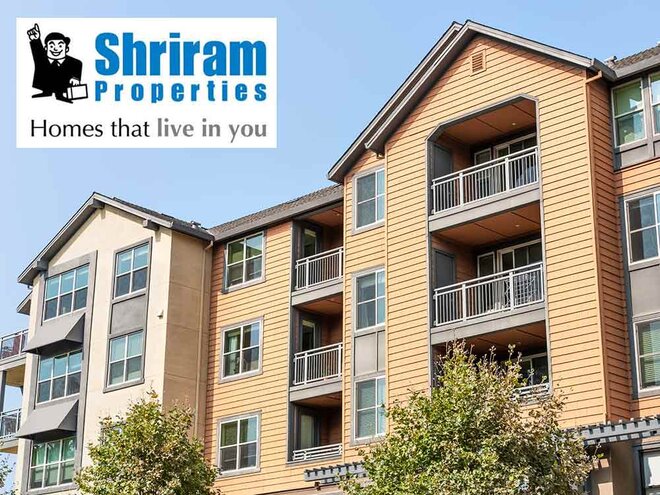 Shriram Properties is one of the leading residential real estate development companies in Southern India which is primarily focused on the mid-market and affordable housing categories. The total size of the IPO will be Rs 600 crore, of which Rs 350 crore is an offer for sale and Rs 250 crore is a fresh issue. The company plans to use the proceeds from the fresh issue for repayment of its borrowings. Post-listing, the company will get itself added to the list of other listed real estate developers like Sobha, Prestige Estate Projects, Brigade Enterprises, Godrej Properties, Oberoi Realty and Sunteck Realty.
Shriram Properties is amongst the five largest residential real estate developers in South India in terms of numbers of units launched between calendar years 2012 and 2021 across tier I cities. As of September 30, 2021, the company has completed 29 projects with a saleable area of 16.76 million sq. ft. out of which 24 projects were in the key cities of Bengaluru and Chennai. In addition to developing its own projects, the company has transformed its business strategy towards developing projects through Joint-Development agreements or Joint Ventures in order to reduce upfront costs.

As of the date of the prospectus, promoters hold 31.8 per cent stake in the company, while Mauritius-based WSI and Shanghai-based TPG investment firms hold 24 per cent and 16.5 per cent, respectively.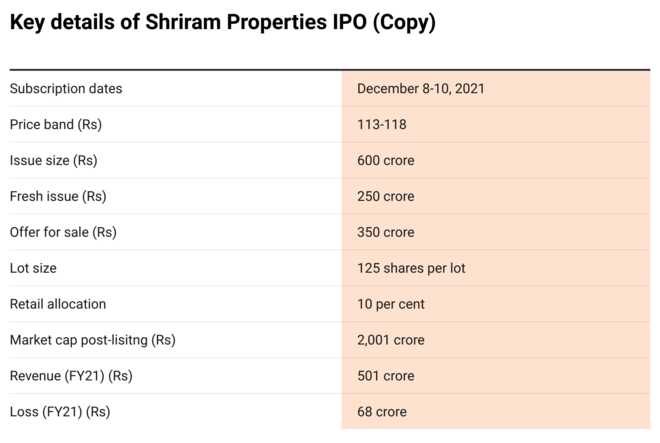 We will also come out with a detailed analysis of the IPO. Meanwhile, you can read our other IPO related stories:
Investing on listing day: Is it a good idea?
Five ways to protect your hard-earned money in an IPO-crazed world