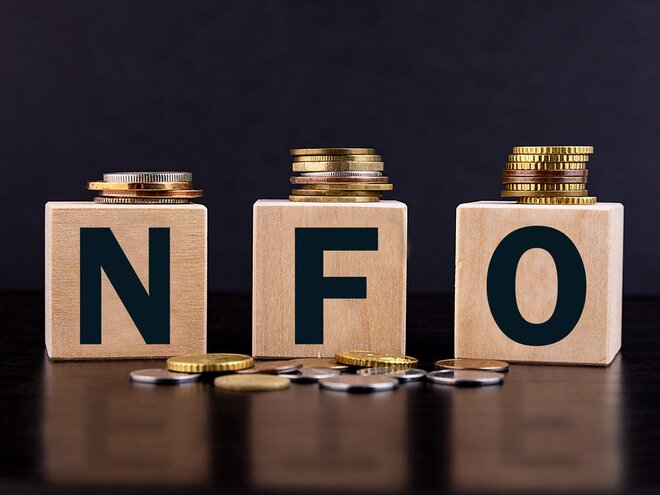 ICICI Prudential Mutual Fund has launched a new fund of funds in the flexi-cap space that will invest in its own ICICI Prudential S&P BSE 500 ETF. The AMC has recently filed for launching nine more ETFs and two more index funds in the passive investing space.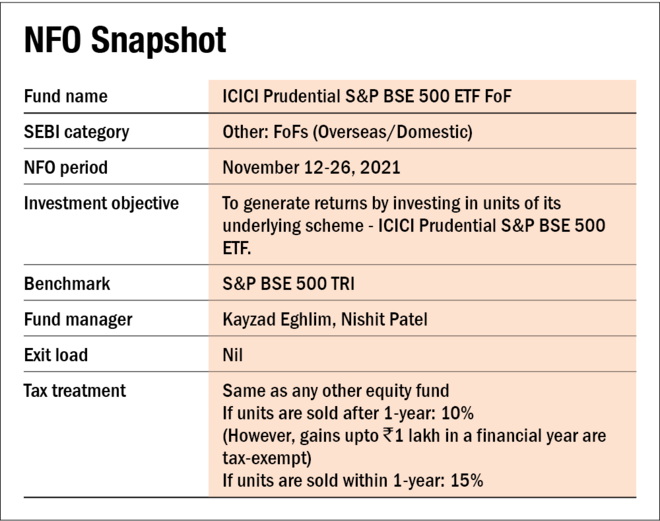 About the strategy
Since the scheme will invest in an ETF which tracks the S&P BSE 500 TRI, the scheme is meant to be an option for investors without a demat account to invest in the said passive index ETF. This particular index comprises top 500 companies by market cap and which represents the Indian market across all major sectors and themes. The index is supposed to reflect the movement of the entire market since it is made up of companies of all sizes and also provides greater diversity in more securities making up more than 90% of the market cap of companies listed on the stock exchange.
Performance
If we compare the index's 5-year returns with its more popular peer, the S&P BSE Sensex TRI (see 'Performance comparison'), we see that it has been a mixed bag over the last decade. Initially both indices gave quite similar returns, though the S&P BSE Sensex TRI was marginally ahead of its peers. However, as mid- and small-caps rallied during the middle of the decade, the S&P BSE 500 TRI increased its outperformance gap by a slightly better margin. However, in recent years, as the market rally has been narrow in nature, the cycle seems to have reversed.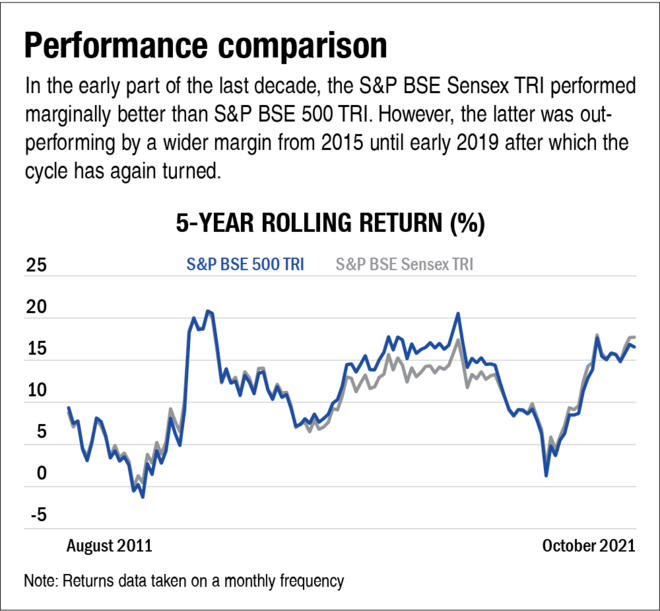 Currently there are only two ETFs that track the S&P BSE 500 TRI. One is the ICICI Prudential S&P BSE 500 ETF and the other being Mirae Asset S&P 500 Top 50 ETF which launched this year itself.

About the AMC
As per the end of October 2021 disclosures, ICICI Prudential Mutual Fund ranks second in the industry, managing a total of Rs 4.79 lakh crore of investors' money. Of this, Rs 1.56 lakh crore is in 55 open-end equity funds.
The fund house has a big basket of 24 index funds/ETFs, with the AUM totalling over Rs 29,800 crore, making it the fifth-largest AMC in this space. About 16 of these funds have been launched in the last five-and-a-half years. With 12 schemes, it also has the highest number of FoF with an AUM of more than Rs 15,800 crore.