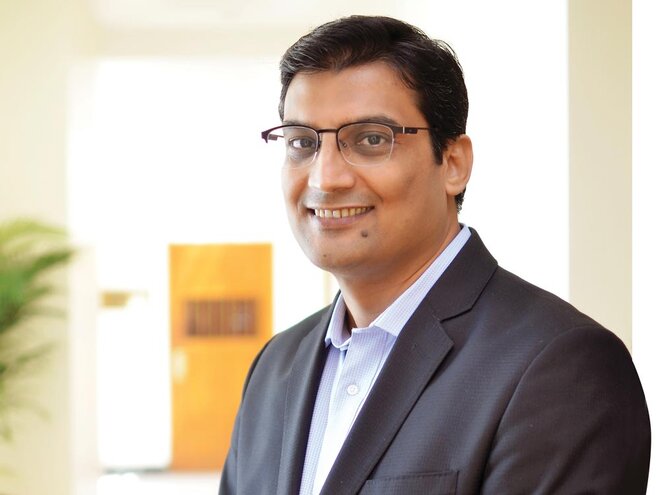 Revision of expense slabs by the regulator, the push towards passives, and the anticipated entry of several new AMCs translate into a greater focus on cost. Do you believe there is potential to drive the costs (expense ratios) down substantially from the current levels while still running the business profitably?
Indian mutual funds offer one of the most transparent cost structures in the world, with no hidden costs. Scheme expenses have also dipped meaningfully over the years, especially funds with larger AUM offered at lower costs. Regulator, industry and the supportive ecosystem have worked together to achieve greater cost efficiency and transparency. Interestingly, Indian passive funds are among some of the lowest cost funds in the world even at such an early stage of evolution. We strongly believe that there is ample scope for active funds seeking alpha generation well enough to cover higher expenses. The amount of funds raised recently in actively managed NFOs reflects strong investor demand for active funds on one side and distribution dynamics on the other side.
We need to note that despite strong growth in the industry, mutual funds have barely scratched the surface as there are only about 2.4 crore investors in such a vast country. So, mutual funds and partners will have to remain in the investing mode to expand reach and offer quality services. From the point of view of cost competitiveness, real economies of scale are expected to unfold over the next 10 years with an increase in mutual fund penetration. Already, we have been seeing a sharp growth in interest for capital-market products and even in SIPs. Further, the digital shift is likely to be a huge game changer for the industry, helping with twin benefits of taking mutual funds to the fingertips of the masses, while also bringing down operational costs.
How is the increasing proliferation of direct plans and the new age platforms changing the dynamics between the three key stakeholders - the investors, the distributors, and the manufacturers (AMCs)?
New-age platforms and fintechs have significantly altered the landscape of Indian financial services, thanks to the smartphone revolution. While AUM of fintech firms is a small portion of the overall pie, at just over Rs 46,000 crore, they have seen a fivefold growth in just over two years. Many of these apps by fintech firms are a big draw among younger investors, with their ease of use, simpler solutions and a gamified learning experience.
The digital experience offered by these platforms, no doubt, makes transacting easy. However, the size of our country, where there is just one distributor for every 17,000 people, tells us that a little human intervention/hand-holding would still go a long way in making mutual funds an integral part of financial planning, alongside the digital revolution.
We, as AMCs, can focus on strengthening our digital capabilities, strive for best-in-class servicing, redesign product and marketing strategies, further efforts on investor education and build right partnerships. All these efforts need to be coordinated in such a way that investors are the ultimate gainers.
The precipitous fall in interest rates has spelt big trouble for regular income seekers. Do you think the fund industry can better serve this investor segment and in a cost-effective manner? What's your big idea to solve the investors' income problem?
As the RBI is pursuing an accommodative monetary policy, like most global central banks, to assist economic growth amid the pandemic, interest rates have gone below inflation levels. Given the level of public debt and the growth impetus as an overarching objective, real rates may remain low. This is a pain point for most savers, who have traditionally preferred fixed-income investments, not only expecting the safety of their capital but a kind of certainty as to what the value of investments at maturity would be. Investors need to understand that there is a heavy price that needs to be paid in the form of earning negative real returns, in today's scenario, for clinging on to this requirement of certainty.
Mutual funds, on the other hand, are market-linked and do not offer certain or pre-defined returns. However, there are simple mutual fund products like debt funds, hybrid funds and goal-oriented funds that offer a long-term solution for conservative investors. One can choose from a range of these offerings with varying levels of equity exposure, depending on their risk tolerance.
Many Indians have grown accustomed to the concept of a recurring deposit or RD. Although the majority of SIP investments are made in equity funds, investors can look at SIPs in fixed-income funds as an alternative to RDs. They typically offer better post-tax returns.
Goal-oriented offerings, including retirement funds and children's funds, are great investment options for building a corpus meant to achieve these goals. SIPs or systematic investment plans can be used to sail through market volatility.
The regulator has brought about many changes over the years for enhanced transparency and investor awareness. Mutual funds are also relatively more tax-efficient as compared to fixed deposits. With an SWP or systematic withdrawal plan, investors can plan their cash-flow requirements on a periodic basis.
Many people these days take to equity investing by owning the stocks directly. Innovations like Small Case are further catalysing this trend. What implications do you see on the businesses of mutual funds? Can they pose a challenge to the growth story you would envision for the fund industry?
Given the level of under-penetration of mutual funds and other financial products and services in the country, there is enough room for multiple asset classes and service providers to thrive and grow simultaneously. While there has been a surge in new demat accounts since the beginning of the pandemic last year, it remains to be seen how this trend pans out over the next few years. Over two crore new accounts have been added between March 2020 and June 2021, registering a growth of 53 per cent during this period, outpacing the 15 per cent growth in number of mutual fund investors in the same period. Many of these new investors are young (Millennials and Gen Z) and have jumped onto the bandwagon having seen the high returns of equities from the bottom levels seen in March 2020.
A number of fintech platforms have capitalised on this opportunity by offering easy and convenient processing of transactions, an attractive UI, capturing the attention of young investors. What these investors need to realise is that investing is a lifelong journey, requiring constant guidance, a part of investment advisory where the human touch may be as critical as technological edge. Apart from upping the game on digital experience, the mutual fund industry needs to remain focused on investor education with a message that wealth creation needs STP - i.e., Sound investments + Time + Patience, and mutual funds are an ideal choice that serves this purpose.
Rapid-fire questions:
Investment guru/manager you admire the most: I used to be a fan of George Soros not for his investment skills, but for his deep interest in philosophy and philanthropy. And of course, Charlie Munger for his worldly wisdom.
Business leader you'd like to emulate: Jamshedji Tata - nowadays, everyone talks about stakeholder capitalism, but several decades ago, he exemplified that and created a lasting legacy. In financial services, everyone looks up to Deepak Parekh for his ability and knack to visualise the future and build outstanding teams and organisation.
The most rewarding financial investment you've ever made: The most rewarding financial investments are rarely single exciting success stories. They tend to be the money you invest over long periods of time in a disciplined manner.
Money mantra you swear by: Compounding is the eighth wonder of the world. And as mentioned before, the path to wealth creation is through STP - Sound Investments + Time + Patience.
If not a money manager, you'd be: Money management is such a noble job where one has the ability to touch lives and make a positive impact. I am entrepreneurial by nature. Luck may have taken me somewhere else but I wish, like managing public money, it would have been a place where one could contribute to society at large.