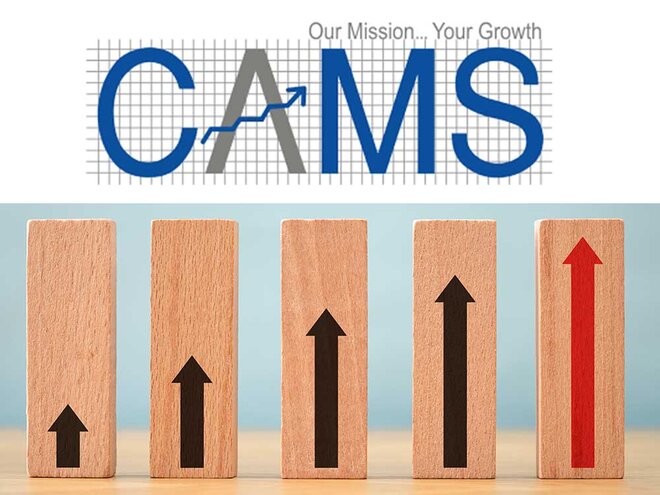 Incorporated in 1988 in Madras, Tamil Nadu, Computer Age Management Services (CAMS) is the largest registrar and transfer agent (RTA) for mutual funds in India. It offers transaction management, bookkeeping and other value-added services to its clients and is deeply integrated into the mutual-fund ecosystem, which makes it difficult for its clients to change service providers. It serves four out of the five largest mutual funds and has expanded its market share by around 10 percentage points over the last six years.
What makes it stand out
The company effectively operates in a duopolistic market in which it is the leader by a large margin (it has a market share of 70 per cent).
It is also the only player in this market to be listed on stock exchanges. It came out with an IPO in September 2020.
The mutual fund industry is extremely underpenetrated and the company stands to benefit from the expected long-term increase in the proportion of financial assets as a part of the overall savings.
Financials & valuation
At the time of its IPO, the company's share was priced at Rs 1230. While strong investor interest (the issue was oversubscribed by 47 times) ensured that the stock closed at a premium of 14 per cent on its listing day, buoyant markets coupled with strong results (19 per cent y-o-y growth in EPS in FY21) pushed the share price by around 2.3 times to `2853. At this price, the company is trading at a P/E of 67 times and a P/B of 26.8 times. It is a debt-free company and regularly pays dividends. Owing to low reinvestment needs, it boasts robust free cash flows.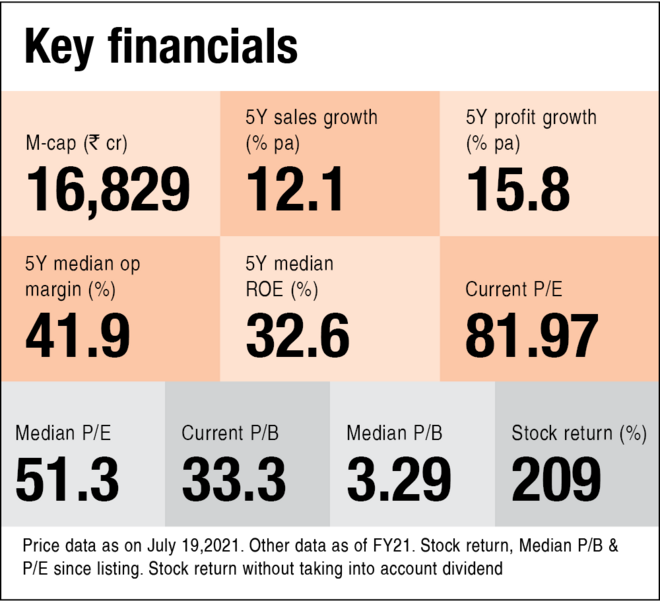 What should investors do?
While CAMS is a fundamentally sound company, the high valuation at which it is trading should make investors a bit wary of this stock. Its recent profit growth was achieved on the back of costcontrol measures and the payment of lower tax, as its revenue growth was less than 1 per cent. Even this was achieved during a period when the size of AUMs serviced by CAMS grew by 10 per cent. The revenue of CAMS is not only dependent on the size of the AUM of mutual funds but also on the break-up of different types of MF assets (equity assets are more profitable than index/ ETF funds). Therefore, the recent trend of a higher inflow into passive funds does not augur well for the company. Also, factors like the equity markets being at near record-high levels, the limited headroom available for further improvement in its market share and the threat of regulatory/technological changes affecting the company's revenues may make it unlikely for the company to continue its growth momentum in the future. With near-term growth prospects not being very bright, investors can choose to stay on the sidelines for the moment.