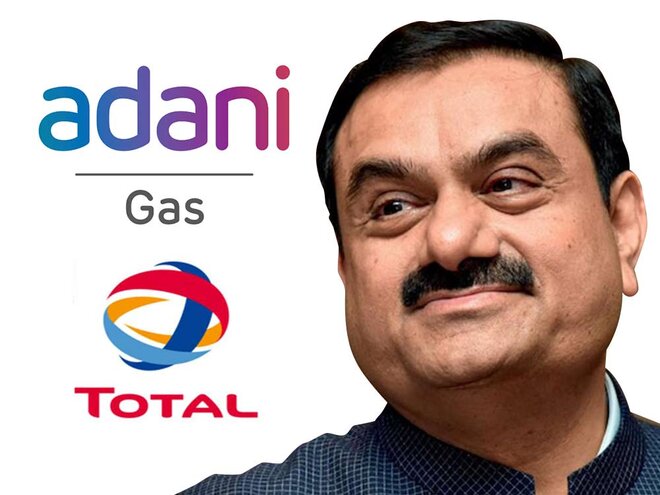 Adani Total, which got incorporated in 2005 and got listed separately from Adani Enterprises in 2018, is the largest private city-gas distributor in India. Like shares of other Adani group companies, the Adani Total Gas (named changed from Adani Gas recently) stock has been on steroids. In spite of the COVID led slowdown in the economic activity, the stock has risen over ten times in just one year.
Business:
The company currently has 14 operational geographical areas (GAs), 151 CNG stations and a pipeline network of more than 7,800 km. Gas-distribution companies typically supply natural gas in either compressed form (CNG for vehicles) or piped form (PNG for domestic and industrial use). Adani Total derives an equal amount of sales volume from both of them. With the France-based energy major Total SE now being an equal owner of the company (both Adani and Total have around 37 per cent ownership), Adani Total will benefit from long-term LNG (liquified natural gas) sourcing tieups for its operations.
Management:
Adani Total is a part of the ports-to-power Adani conglomerate. The group started with humble beginnings in the 1990s by acquiring the rights to operate the Mundra port in Gujarat. Today, its companies are the big players in airports, ports, thermal-power plants and renewable energy. The coming in of France-based Total SE, a $126 billion oil-and-gas company, as a co-promoter, has further been a shot in the arm for the company. However, the group faces criticism of political linkages as well as concerns around its high group level debt (more than three times debt-to-equity as of FY20).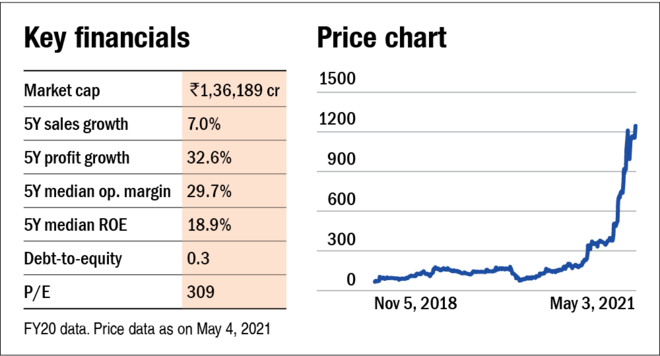 Outlook:
Adani Total has aggressive plans for the future. It plans to raise around Rs 3,000 crore in US-denominated bonds to fund its capital-expenditure requirements for the next two years. Further, it also plans to enter new businesses of biogas, biofuel, biomass, LCNG (liquid to compressed natural gas), HCNG (high compressed natural gas), electric vehicles, hydrogen and manufacturing of various equipment, along with value added services relating to the CGD business.
Financials:
The company, in the past three years till FY20, managed to grow its gas supply by 12.5 per cent YoY, while its sales improved by 19.7 per cent YoY. Moreover, lowering of debt and controlled depreciation by the company led its net profit to rise by 62.8 per cent. Recovery in industrial PNG led its gas volume to fully recover in September last year from the COVID-induced slowdown. Currently, just four GAs account for 90 per cent of the gas supplied by the company. However, the operationalisation of new areas soon will lead to long-term volume growth. But the company would be vulnerable to project execution risks.
What should investors do?
Since its listing in 2018, its stock price has risen by 200 per cent YoY, taking its valuations to a rich corridor of P/E (309). Such exponential growth in stock price has tempted many investors to invest in the company. However, its peers such as Indraprastha Gas (32.2) and Gujarat Gas (31.1) trade at much lower valuations. Surprisingly, despite the rally in the stock price, the overall mutual funds holding in this stock is negligible. Investors would be advised to wait and watch and not chase momentum. Moreover, the current valuations more than price in for the future growth.