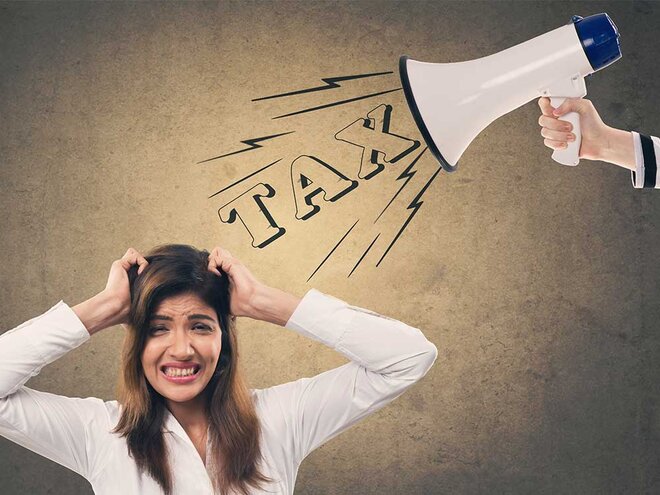 Following the reintroduction of the long-term capital-gain tax, investors often hesitate about making those changes in their portfolio that involve redeeming and re-investing their investments, even if they have a valid reason to do so. As announced in the 2018 Union Budget, a 10 per cent tax is now imposed on the gains that are realised on selling equity investments held for more than a year.
Although a gain of Rs 1 lakh in a financial year is exempted and the tax is applicable only on the exceeding amount, it keeps away many investors, especially big-ticket ones, from making changes in their equity portfolio, whether on account of moving out of a poor performing fund, rebalancing the asset allocation, consolidating the portfolio, moving to a low-expense direct plan or for any other reason. Certainly, no one likes to pay taxes and get their actual profits reduced by that extent. But is this a wise move?
Although this may look like an intelligent decision in the short term as far as saving taxes is concerned, a wrong investment decision that one simply takes to save the long-term capital-gain tax on equity may do more harm to the investments over the long term. For instance, let's take a scenario that is very common among our premium subscribers. We usually suggest investing in direct plans because of the low expense ratio. For instance, the direct plans of the flexi-cap category will cost about 1 percentage point less than their regular counterparts. But the subscribers often hesitate to move from regular to direct plans because of the applicability of tax and this decision could be more harmful to their investments over the long term.
As illustrated in the following graph, if someone had an investment worth Rs 1 crore in equities by the end of January 2018, by now, it would have turned close to Rs 1.42 crore, assuming that the fund earned almost similar returns to the Sensex. Even if he redeems the complete amount, pays the capital-gain tax and then move to a lower-expense direct plan, the investments will be able to earn much more over the long term. He will not only save on the recurring cost but also benefit from compounding on the saved money. Similarly, deviating from your asset allocation or sticking to an underperforming fund for this reason may not be a wise choice. However, it does not mean that you end up making several changes in your portfolio without any reason. Make changes only when it is required.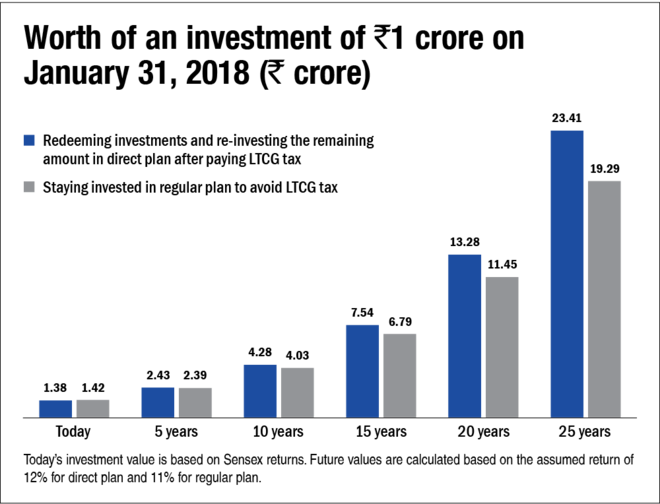 One also needs to remember that while long-term capital gains on equities have been taxed, the gains till January 31, 2018 have been grandfathered. So, all those who purchased their equity investments many, many years ago do not have to worry about the gains they made up till January 31, 2018. Only the gains accrued and realised after that are liable to taxation, irrespective of the date of your purchase. The cost price for that reason gets reset to that as of January 31, 2018.
Remember that you are anyway not avoiding the tax liability. Nobody can do it. It is simply being postponed till the time you actually redeem the funds for consumption. If you are investing for a goal, you are bound to redeem that money, it is only a matter of time. And whenever you redeem it, the tax liability will emerge. But unfortunately by then, you may have lost the chance to have a higher corpus for your goal by staying invested in a poor performing fund or by taking any other wrong investment decision.
Split your withdrawals into two financial years
As we stand on the cusp of two financial years, there can be no better time to make the changes in your equity portfolio without fretting much about the tax. One only needs a careful plan and patience. Long-term capital gains on equities up to Rs 1 lakh are exempted every financial year. So, if the gains on your investment are more than Rs 1 lakh, split them between this and the next month. A few days from now, the new financial year (2021-22) would begin, which would automatically refresh your Rs 1 lakh exemption limit. This way, you will be able to enjoy an exemption limit of up to Rs 2 lakh.
The easy way
Doing so many calculations certainly takes a good amount of time and effort, which all of us lack in our daily hectic life. Precisely, this is where the subscribers of Value Research Premium get benefits. Besides analysing and giving suggestions on the portfolio, our 'My Investments' tool also tracks and calculates long-term capital gains on your equity investments after grandfathering in case you have any purchases made before January 31, 2018. One simply has to navigate to the 'Tax' tab and all the unrealised and realised capital-gain information related to one's investments will be available, thereby making it a lot easier for one to plan and make redemptions in a tax-efficient manner.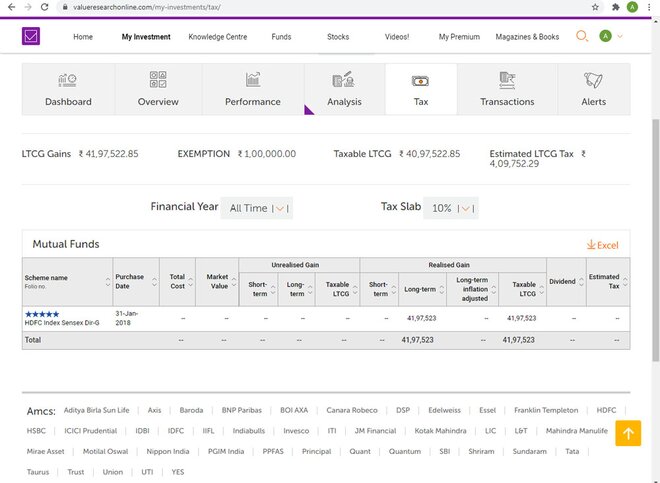 So, if you are postponing changes in your portfolio only because of the long-term capital gains tax, think again, calculate and do what will benefit you over the long term.