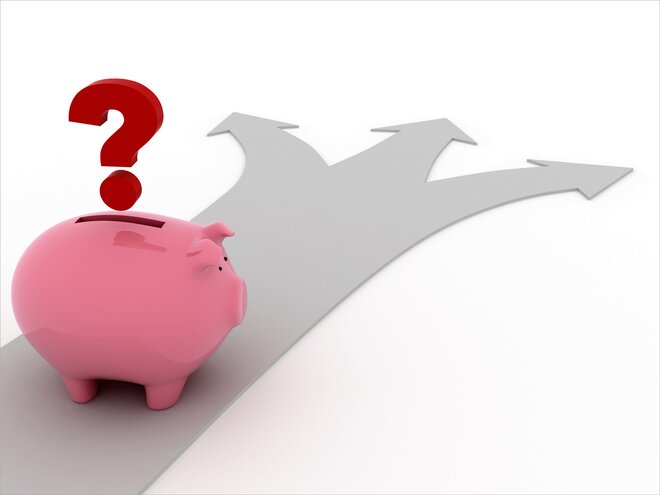 For the stock market, the last few months were a roller-coaster ride. The Sensex corrected by more than 30 per cent in March 2020. Thereafter, it has rebounded sharply, rising by almost 30 per cent from the March low. No doubt, it is an uncertain time for investors, as there is no indication of how long it will take for the economy to recover and the stock market to stabilise. Against this backdrop, retail investors are dealing with two challenges: predicting the market move and picking the stocks that will win in the post-COVID era. While there's not much that they can do to change the situation, tracking the moves of foreign portfolio investors (FPIs/FIIs) and mutual funds will help them navigate these two challenges.
Here we have analysed mid-cap stocks wherein both FPIs/FIIs and mutual funds raised their stakes by more than 1.5 per cent during April-June, 2020. From our list of 186 mid caps, we have identified two stocks that gained confidence from both FPIs and mutual funds.
Metropolis Healthcare: (per cent point stake raise. FPIs/FIIs: 9.2, MFs: 6.1)
Like all other businesses, diagnostic chains were not spared from Covid-19 pandemic effects during the April-June quarter. First the lockdown and then the fear of visiting diagnostic centres led to a revenue loss, with Metropolis Healthcare being no exception. Its Q1FY21 YoY sales decreased by almost 30 per cent. Although the COVID testing added to its revenues, a price ceiling on the test made it margin dilutive. Nevertheless, the company managed to post an operating margin of around 11 per cent on the back of aggressive cost rationalisation (a far cry from about 28 per cent in Q1FY20). The overall costs were down 16 per cent in the quarter.
In June, the promoter reduced its stake by 6.03 per cent (post-stake sale holding: 50.8 per cent) to reduce the promoter-level debt. Betting on long-term growth prospects of the diagnostics industry in India, FIIs and mutual funds grabbed the opportunity and increased their stakes in the company.
About Rs 70k-crore diagnostic industry in India is expected to grow at 27.5 per cent in the next five years (source: the company's FY 20 annual report), buoyed by improving lifestyle, rising income level and insurance penetration. Metropolis Healthcare, with its 2610 service centres and 124 labs, is well entrenched to get on the bandwagon. The company has an asset-light "Hub and Spoke" business model, wherein its collection centres are franchised and associated with regional labs. The company's strategies to increase its retail presence in high-growth cities and strengthen its digital presence (like apps) to stay closely aligned with patients are likely to pay off.
Over the last five years, the price of testing has almost remained flat or at best increased by five-10 per cent, owing to the lack of regulations and discounting by unorganised players. Given this, over the last five years until March 2020, the company's YoY sales increased by around 13.5 per cent, while its net profit also grew at a similar clip. The company remains debt-free and produced a cumulative free cash flow of about Rs 540 crore during the last five years. The stock price has run up by around 57 per cent in the last one year and currently trades at a PE of 90.5 (optically rich valuation because of depressed Q1FY21 earnings).
JM Financial: (per cent point stake raise. FPIs/FIIs:4.7, MFs: 3.8)
NBFCs in India were still recovering from the credit crisis when COVID-19-led pandemic hit them hard. Since borrowers have been provided with a moratorium window on the repayment of debts by the RBI from March to August, financial firms are firming their balance sheets by raising capital, as they prepare for rising non-performing loans.
JM Financial, with interests in investment banking, wealth management, securities business, mortgage lending, distressed credit and asset management, was able to raise Rs 770 crore recently through QIP (Qualified Institutional Placement ). This led to an increase in mutual funds and FPIs holding in the company. JM Financial was able to raise capital on the back of its diversified revenue streams, comprising both fund and fee-based income.
The company's loan book, mainly comprising loans to real estate developers with a focus on retail projects, is particularly vulnerable to the economic slowdown. As of April-end, about 80 per cent of the wholesale mortgage loan book was under moratorium and a gross NPA of 1.8 per cent as of Q1 FY21 may not reflect the correct picture of bad loans. However, with about 90 per cent borrowing tied to long-term sources of the capital, conservative balance sheet with a debt to equity of 1.2 as of June'20, cash and equivalents of about Rs 3400 crore and a capital adequacy ratio of 40.9 per cent as of Q1FY21 give the company ammunition to fight the current crisis. Moreover, in the last one year ending June'2020, JM Financial has shown risk aversion and shrunk the lending book to Rs 10,833 crore from Rs 13,926 crore. Further, fee-based income from investment banking, asset management and wealth management, accounting for around 50 per cent of the bottom line, provides a cushion to earnings. The stock in the last one year has given a return of around 11 per cent and currently, trades at a price to book of 1.2 as compared to its five-year median of 1.5.
Disclosure: The intent of the article is not to recommend any specific stocks. If you wish to invest in any of the above-mentioned securities, please do thorough research.