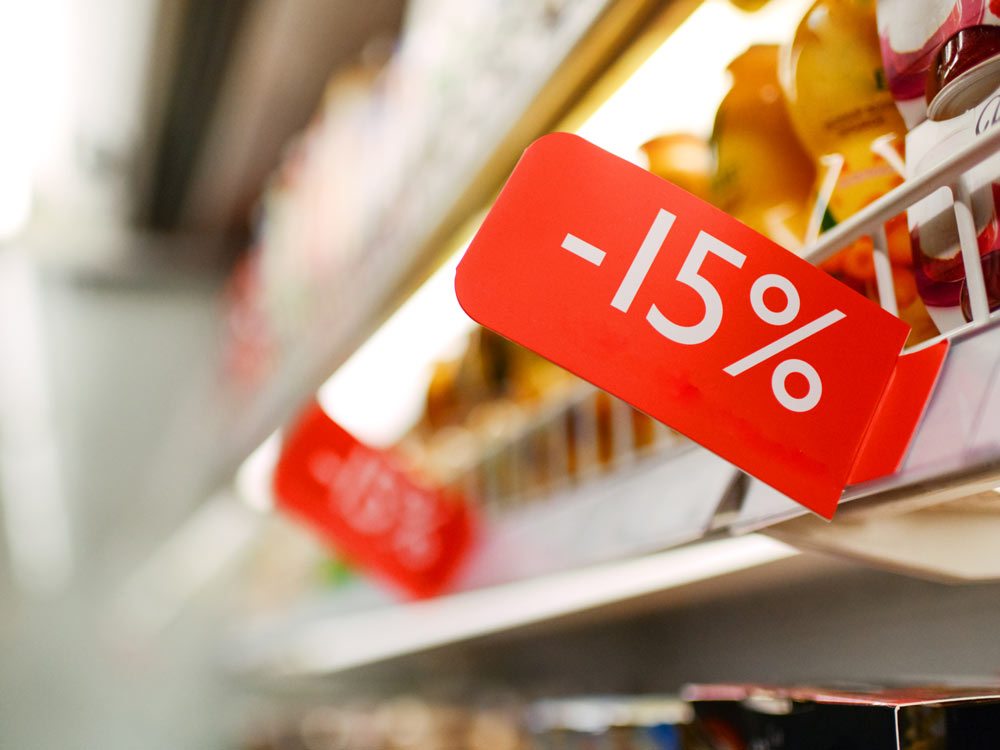 Market capitalisation is frequently used to ascertain the size of a listed company. It is obtained by multiplying the share price by the numbers of shares. Some investors think that the market cap denotes what one needs to pay to buy a company. But that's not always true. If you want to buy a listed company, you need to pay the enterprise value (EV). It is calculated as
EV = Market cap + Market value of debt - cash and equivalents
To put this simply, you won't pay just the market cap but also the debt owed by the company. This outgo would be adjusted against the cash held by the company.
What if a company's EV is at a significant discount to its market cap? Isn't that a bargain? Not really. The table lists companies whose EVs are at a 50 per cent discount to their market caps.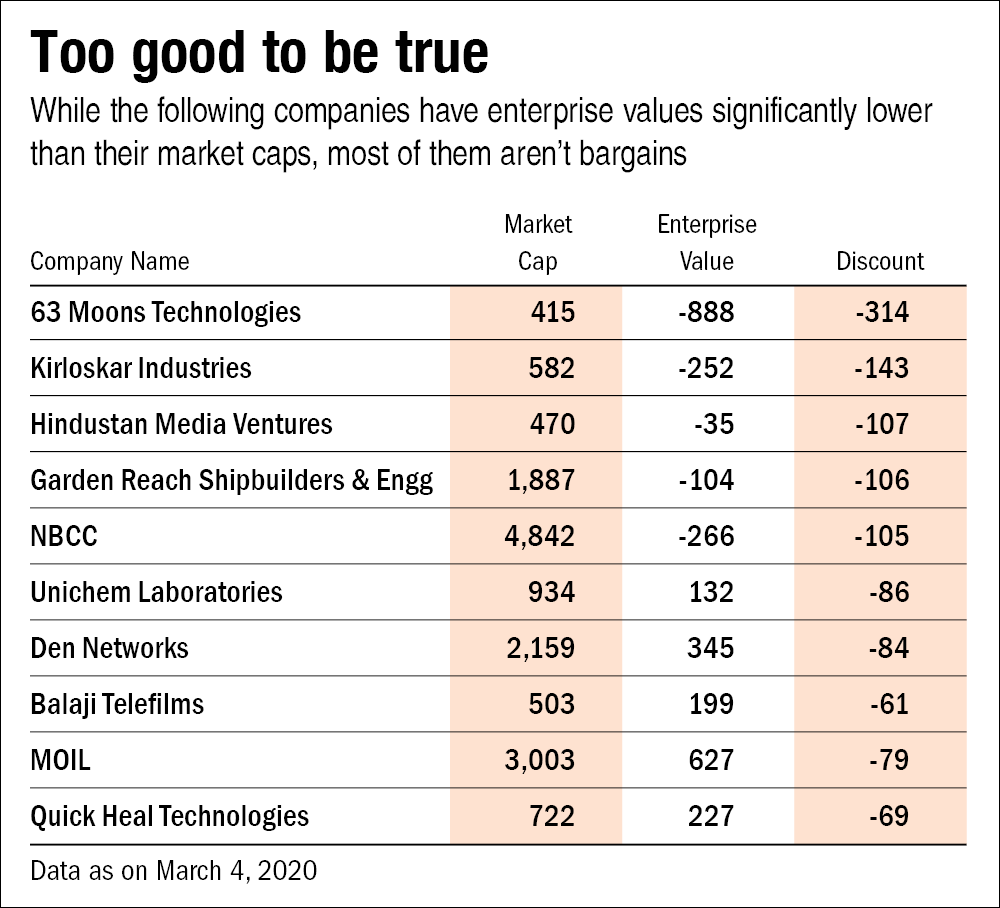 Here are the reasons for their low EVs:
63 Moon Technologies:
Earlier known as Financial Technologies, this company was involved in a Rs 5,600 crore scam in 2013. Subsequent to this, its stock had significantly corrected, which is the reason for its low market cap.
Kirloskar Industries:
The huge discount to market cap is largely due to the company's high investments in its struggling sister companies: Kirloskar Pneumatic, Swaraj Engines and Kirloskar Brothers.
Hindustan Media Ventures:
Increase in newsprint prices and advertisers shifting to other sources of advertising, such as radio and mobile, have resulted in lower ad revenues for the company. This has caused its stock to fall, hence lowering the market cap.
Garden Reach Shipbuilders & Engineers:
The company has a high cash balance that pertains to the advances received from the government for the contracts to be delivered. It is engaged in the construction of large, medium and small ships for the Indian Navy.
NBCC:
The company has a cash balance of more than Rs 5,000 crore, the majority of which is advances from clients. This money is to be transferred to its contractor. Until it is transferred, it appears on its balance sheet.
Unichem Laboratories:
In FY 2017-18, the company sold its domestic business, which has ballooned its current investments and cash balances on its books.
Den Networks:
Reliance Jio took controlling stake in this loss-making company to launch its fiber service. Den has close to Rs 2,000 crore in current investments.
Balaji Telefilms:
The company has been struggling to turn a profit since 2016. This has kept its share price subdued.
MOIL:
This debt-free PSU has accumulated large cash over the last decade through good performance. It has paid regular dividends in the last 15 years.
Quick Heal Technologies:
Low revenue growth and limited investment opportunities have left the company with a high cash balance from its IPO proceeds.