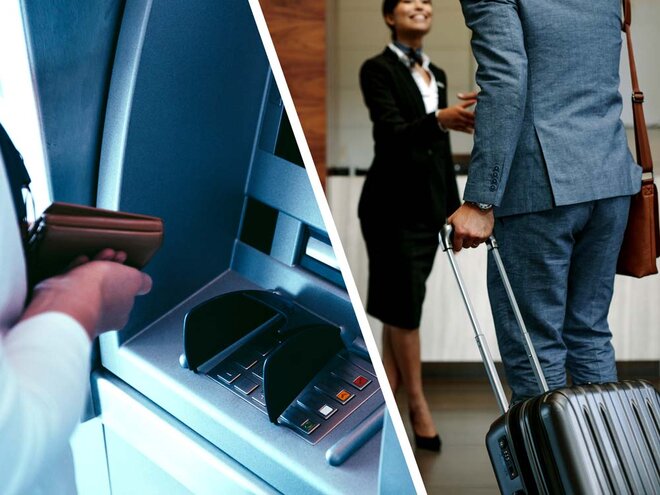 In India, the formalisation of savings received a major boost from two events - demonetisation in 2016 and GST implementation in 2017. Substantial part of savings moved from real estate to equity, debt and insurance instruments. Mutual fund industry capitalised on the situation by offering various equity and debt saving schemes through lump sum and SIP route. In fact, over the last ten years, the Indian stock market has witnessed a dramatic increase in the ownership of mutual funds of the total stock market capitalisation. So, for investors, it is worth looking at the recent moves of mutual funds.
This article focuses on two companies in the small-cap space that saw the highest investments from mutual funds in the last two quarters i.e. April-Sept 2019. The first is a private bank promoted by a global fund, while the second is a hotel chain focused on the mid-market and economy hotel segments India.
DCB Bank: Incorporated in the 1930s from a series of Co-operative bank mergers, DCB Bank today is promoted by the Aga Khan foundation with a 15 per cent stake in the company. It has a network of 334 branches across 19 states and three union territories. The bank operates under various segments: mortgages (41 per cent of net advances as of Q2FY20), Small and medium-sized enterprises (SMEs) and Micro, Small & Medium Enterprises (MSMEs; 12 per cent), corporate banking (12 per cent), agri and inclusive banking (20 per cent), includes tractor loan, loan against gold, loans for microfinance organisations amongst other products, and others (15 per cent), that include construction finance, commercial vehicles and gold loans.
In the last few years, the company has focused on retail, SME and agri and inclusive banking. Mortgage, which contributes 41 per cent to the total loan book, mainly includes business loans given against any self-occupied residential or commercial property. The bank gives out small-ticket loans, with a size of Rs 40-50 lakhs. The company intends to double its balance sheet in the next three to four years by focusing on SME, agri, retail and small-ticket loans.
As of September 2019, around 57 per cent of its total deposits came from retail term deposits. The top 20 depositors form less than eight per cent of the deposit book, which the bank aims to bring down further and concentrate on small-ticket-size deposits. Net advances in the last one year till september 2019 grew by 12 per cent, while the net interest income (the difference between revenues generated by interest-bearing assets and the cost of servicing liabilities) grew by 11 per cent during the same time period. However, in the last few years, the gross non-performing assets have shot up to 2.1 per cent in September 2019 as against 1.8 per cent in March 2015, owing to the economic slowdown and its adverse effects on small businesses. The stock currently trades at a price to book of 1.8 times as compared to its five-year median of 2.05 times.

Lemon Tree Hotels: Starting from a single hotel in Gurugram in 2002, Mr Keswani, the company's founder, has built a chain of 77 hotels across 45 cities in the country. The company has targeted mid and economy hotel segments. At present, the group operates under four brands:
Red Fox (11 hotels, 1,322 rooms): Targeting primarily at the economy hotel segment, typically comparable to a 2 star.
Lemon Tree Premier (14 hotels, 2,142 rooms): Targeting the upper mid-scale hotel segment, typically comparable to a 3+/4 star.
Lemon Tree Hotel (33 hotels, 2,506 rooms): Targeting the mid-scale hotel segment, typically comparable to a 3 star.
Aurika (One hotel, 139 Rooms): Targeting the upscale hotel segment comparable to 4+ star.
Going forward, business, leisure and wedding and social travel, in addition to corporate events, are likely to drive demand in the industry. Nevertheless, new entrants like OYO and Airbnb, a slowing economy and changing consumer behaviour towards hotels wherein travelers are seeking more personalised experience through homestay model remain a challenge for the company.
The company is on track to add 28 new hotels by 2021, mainly in the managed category. Under this category, it follows an asset-light strategy wherein the company would be running the operations but would not own the property. Over the last five years, RevPAR (revenue per available room) across all three brands i.e. Lemon Tree Premier, Lemon Tree and Red Fox, increased at a rate of 13 per cent, 10 per cent and 14 per cent, respectively, compounded annually. Apart from this, the occupancy rate was good, standing at 78 per cent, 74 per cent and 78 per cent, respectively, across all three brands in FY19.
In line with its growth plans, the company recently acquired Keys Hotel for Rs 471 crore, taking its total hotel and room count to 77 and 7,786, respectively. In April 2018, the company came out with its IPO and in the last one year, has increased its revenue by 13 per cent, while its net profit increased by 46 per cent on the back of improving margins. Operating margin improved to 32.5 per cent as of Sept 2019 compared to 29.2 per cent a year ago. ROE improved from 2.3 per cent in FY18 to 8.5 per cent as of FY19. Capex towards expansion in this time has led to debt to equity increasing to 1.7 from 1.6. The stock currently trades at a PE of 112.5 compared to median of 182.3 since listing.
Disclosure: The intent of the article is not to recommend any specific stocks. If you wish to invest in any of the above-mentioned securities, please do thorough research.