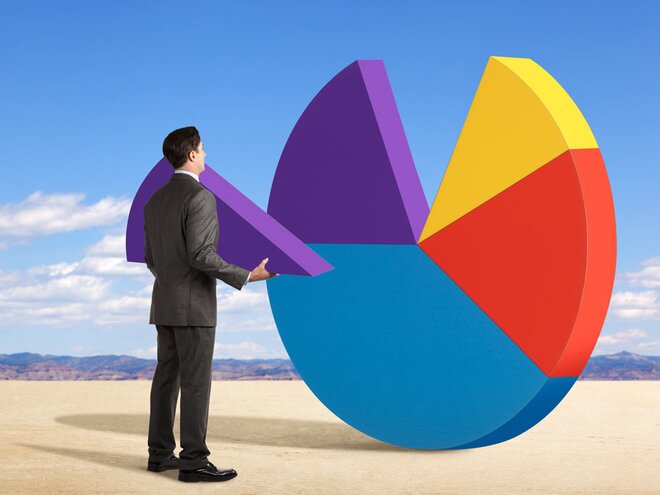 When it comes to investing in the financial market, many investors prefer investing in mutual funds to take advantage of the fund managers experience and expertise.
In view of this, tracking the activities of fund managers can give clues to what these professional money managers are finding attractive. This article lists three mid-cap companies wherein mutual funds increased their stake the most between March and September 2019.
Crompton Greaves Consumer Electricals
Electrical goods maker, Crompton, enjoys a leading position in fans, lighting and water pumps. It operates under two segments: electric consumer durables (72 per cent of revenues in FY19) and appliances and lighting products (28 per cent of revenues). The company has recently forayed into new segments, such as coolers, water heaters, small kitchen appliances and irons. Although its initial focus was on the lower-end of the market, the company has now launched premium products with new features, such as dust-free fans, under-light fans, sensor fans, anti-bacteria LED, to name a few.
Crompton's growing focus on brand-building and a diversified product portfolio enabled the company to increase its market presence. All these initiatives translated into an ROE of 48 per cent in FY19.
On the financial front, the company's operating margins increased to 14.1 per cent in FY19 from 12.5 per cent in FY17. The company's stock has been a wealth creator for its investors, giving a return of 20 per cent in the last one year and currently trades at a P/E of 36x.
Emami
Beauty and healthcare products manufacturer, Emami, boasts some powerful brands, including Navratna Oil, Boroplus Cream, Zandu Balm, Fair and Handsome and Fast Relief, among others. It has a presence in more than 60 countries on the back of over 74,000 retail outlets with more than 3,000 distributors.
Emami has been steadily reducing its dependence on the wholesale channel and reaching out to customers directly through its outlets. It has made some notable acquisitions, including "Kesh King" from SBS Biotech and a German brand, Creme 21.
A weak profit growth and high promoter pledging has put its stock under pressure, losing 23 per cent in the last one year.
In terms of financials, revenue has grown at a rate of 6.6 per cent compounded annually in the last five years. However, profits have fallen by over four per cent in the same period. Besides, ROE has been on a downward trend in the last five years, down from 45 per cent in FY15 to 15 per cent in FY. The stock trades at a PE multiple of 44, which is below its five-year median PE of 60x.
Mahanagar Gas
One of India's leading natural gas distribution companies, Mahanagar Gas Ltd (MGL) is involved in supplying natural gas in Mumbai. More specifically, it is the sole authorised distributor of compressed natural gas (CNG) and piped natural gas (PNG) in Mumbai, its adjoining areas and the Raigarh district of Maharashtra. Initially, MGL was a joint venture between GAIL (India) Ltd. and the BG Group, (U.K.) - both jointly held 65 per cent (32.5 per cent each) of equity between them. However, in the quarter ended September 2019, the BG Group sold its entire stake in the company.
Mahanager Gas operates in a business that has high entry barriers, regulatory hurdles and significant capital-expenditure requirements. Its monopoly position and growing demand for gas have allowed the company to generate cash flows. Also, the government's steady focus on alternative fuels has proved to be a boon. The company today caters to more than 1.17 million household customers with piped gas, 3,866 industrial and commercial customers and 240 CNG stations supplying to more than seven lakh vehicles.
In terms of financials, as of FY19, the company delivered an ROE of 24 per cent and net profit margins of 19 per cent. EPS has compounded at 11 per cent annually in the last five years. The stock has delivered a return of 15 per cent in the last one year and trades at a PE of 16x, which is below the average PE of its listed peers.