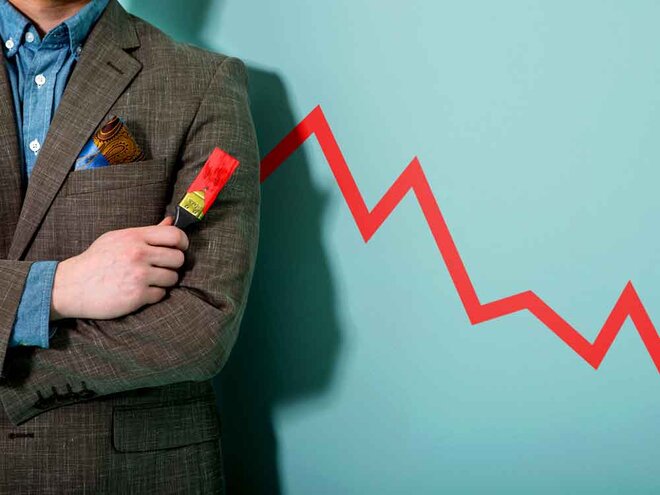 The reduction in the corporate tax rate sent the markets up, with several companies getting re-rated. However, this excitement fizzled out soon because of the ongoing economic slowdown. Given the prevailing situation, we have adopted a bottom-up approach to look into the small-cap stocks that are relatively fundamentally sound and cheap according to their individual valuation, i.e. their price-earnings are at a discount to their five- year median price-earnings.
We have used the following filters, which we have found to be relevant for small-cap stocks:
Return on equity greater than 15 per cent in each of the last five years
Debt/Equity less than one
PE less than five-year median PE
Positive cash flow from operations in each of the last five years
Low variance between operating income and cash flow from operations
Jamna Auto
The second-largest manufacturer of leaf springs - an essential component of the suspension system in a commercial vehicle - in the world, the company has a market share of 70 per cent in the domestic original equipment manufacturer (OEM) space. It is a leader in leaf and parabolic springs (new-age products). In addition, the company has a strong presence in the Rs 3,000-crore domestic leaf springs replacement market.
Its 11 manufacturing facilities are located close to automobiles hubs, enabling it to cater to customer requirements in a time- and cost-effective manner. Over the years, the company has been able to maintain its technical expertise by teaming up with various international players, in addition to working on its in-house R&D capabilities. It has recently set up a new unit in Pune for R&D.
The demand for leaf springs is directly proportional to the demand for medium and heavy commercial vehicles. The government's infrastructure push, better road connectivity and a growing emphasis on the rural sector are some tailwinds for the company. However, the slowdown of the Indian economy, coupled with muted auto sales due to regulatory changes like the enforcement of BS-VI norms, puts a damper on its growth trajectory. However, the management is optimistic and considers the ongoing slowdown as temporary.
The sales and earnings of the company have witnessed a five-year CAGR of 19 per cent and 58 per cent, respectively. On the other hand, its five-year median ROE has been 32 per. The company has alleviated concerns regarding its short-term borrowings and contingent liabilities, which shot up in FY18 and the first half of FY19. However, the company's payables and receivables have increased significantly and this is still a lingering concern. The stock currently trades at a PE 11 times, down from the median of 20 times.
DFM Foods
DFM Foods manufactures and sells packaged snacks under several brands, such as CRAX and Natkhat and mainly has a presence in North, West and Central India. The company has two manufacturing units in Noida and is headquartered in Delhi.
Recently, it entered into a pact with US-based private equity firm, Advent International Corporation, to sell a stake of 67.9 per cent. The management has estimated the industry to be valued at around Rs 23,000 crore, which means DFM Foods has a market share of about two per cent (as per its FY19 sales). DFM Foods competes with some of the biggest names in the market, such as PepsiCo's Lay's, ITC's Bingo and several others but has still managed to stand its ground with sales rising steadily over the years.
In terms of financials, the company's sales and earnings have increased at a 5 year compounded rate of 36 and 13 per cent respectively. The company has managed to reduce its debt/equity ratio to 0.73 times in FY19 from 0.91 times in FY18. The company is currently trading at a PE of 34 times, down from a median of 55 times.
Maithan Alloys
Starting its commercial operations in 1997, it is the largest producer and exporter of Manganese alloys in India, with a production capacity of 137 MVA (1 MVA = 1650 metric tonnes). It manufactures various ferroalloys like ferromanganese, Ferrosilicon and silicon manganese used for steel production. The company exports its products to around 35 countries worldwide.
The company predominantly sources manganese ore from Africa and Australia and only around 10 per cent from the country's premier manganese mining company, MOIL. Its domestic, as well as export business, contributed around 50 per cent each to its total revenue in March 2019. In India, it has customers like SAIL, JSW Steel, JSPL and others. The company has been associated with them for over seven years, maintaining customer stickiness.
However, it is highly dependent on the steel industry, which is cyclical in nature. Besides, the ongoing trade war between the US and China, a slowing global growth rate and the ongoing political turmoil around Brexit in Europe have an adverse effect on the steel industry, leading to the company's stock price falling by around 50 per cent from its peak in the last one year. However, it has now recovered from that level. Besides, anti-dumping duty on steel products, a renewed push towards infrastructure and construction and robust domestic growth are some major tailwinds for the company.
Coming to financials, its revenue and earnings have increased at a five-year compounded rate of 15 and 86 per cent, respectively and the company is net debt-free. However, operating margins took a hit in FY19 - down at 16 per cent from the earlier average of around 20 per cent, owing to the rising costs of raw materials. In addition, it does have significant contingent liabilities of about 13 per cent of its net worth. These are non-fund based liabilities in the form of letters of credit issued by banks and bank guarantees given by the company.
Disclosure: The intent of the article is not to recommend any specific stocks. If you wish to invest in any of the above-mentioned securities, please do thorough research.