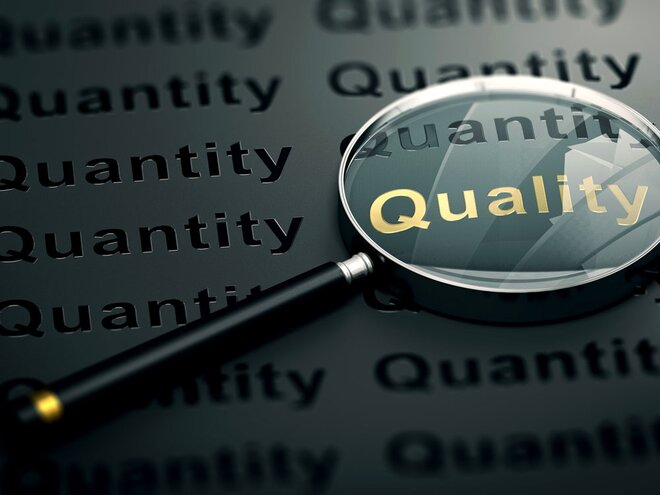 "A stock doesn't know that you own it" - Warren Buffett
Emotional bias plays a significant role in investment decisions. It leads investors to value their owned stocks higher than their market value, which is also known as endowment bias. But then, as stated by Mr Buffett, the stock doesn't know that we own it. It only follows the company's fundamentals. Given that, investors should always take their investment decisions based only on hard facts instead of getting emotional about their investments.
In the present market condition, many stocks are looking cheaper. But it has now become more important for investors to focus on quality companies. For this, we have used various quality filters in the mid-cap space to identify fundamentally strong companies trading at a decent valuation.
These companies gave an earning yield - a measure of total operating income to enterprise value - of more than five per cent and now are trading near or lower than their five-year median price-to-earnings (PE) ratio. Further, we have filtered through Z-score, which predicts the financial distress of a company and F-score, which highlights the financial performance of a company. Finally, we have arrived at two companies. One of them is a power utility company operating in Gujarat, while the second one is the lowest cost producer of bauxite in the world.
Filters:
Altman Score: More than 2.99
Piotroski F-score: More than seven
Earnings yield (EBIT/Enterprise value): More than five per cent
Price-earnings to growth (five years): Zero to one
Price-earnings to median price-earnings: Less than 1.5
Torrent Power
Involved in the distribution and generation of electricity, it has the total power generation capacity of 4.5GW (including under construction) spread across thermal (67.8 per cent of total generation in FY19) and renewable (32 per cent) generating assets. Under the distribution business, the company operates as a licensee for power distribution in Ahmedabad, Gandhinagar, Surat and Dahej, aggregating to an area of 425 sq km and is allowed by the regulator for post-tax ROE of 14 per cent. It also operates as a franchisee (of the license holder) for power distribution in Bhiwandi and Agra, aggregating to an area of 942 sq km.
The total power production in India accounts for 1,375 billion units and has improved by ~5-6 per cent in the last couple of years on the back of various measures by the government like Saubhagya (electricity for all), UDAY scheme (to improve the financial health and operational efficiency of power distribution companies) and a target to achieve 175 Gw of energy produced through renewable sources. However, mounting receivables by state distribution companies owing to inadequate improvement in operational parameters, uncertainty in the environment as exhibited by some distribution companies (discoms) to honour existing power purchase agreements (PPAs) and continued dependence on imported coal because of lower domestic output are some key concerns.
In the last three years till June 2019, the company grew its sales by 6.8 per cent year-on-year, while its profit grew by 1.8 per cent on the back of an increased depreciation. At the same time, the debt to equity decreased to 1.08x in March 2019 as against 1.32x in March 2016, resulting in lower interest outgo as well. The stock is up by 24 per cent in the last one year and currently trades at near its five-year median PE of 14.2x.
National Aluminium Company
This public sector undertaking (the government holds 52 per cent in the company) has integrated operations in mining, metals and power. It sells two products: Metal including aluminium (52 per cent of FY19 revenue) and Alumina (37 per cent). It has a global presence and it was the first Indian public sector company to have registered on the London Metal Exchange way back in 1989. In addition, exports accounted for 41.7 per cent of its sales turnover in FY19.
Global consumption of aluminium is likely to reach 68.3 Million Tonnes in 2019 end, with an expected deficit of 1 MT. The ongoing trade war between the US and China (which is the biggest producer as well as consumer of aluminium in the world), along with a subdued demand in China, can lead to an oversupply of metal in other countries, thus resulting in depressed prices. Besides, the removal of sanctions on Russia's UC Rusal, the world's second-largest aluminium company, by the US and the resumption of full production of Alunorte Refinery in Brazil can lead to weakening prices.
In the last three years till June 2019, the company increased its sales by 13 per cent, while its profit grew by 15 per cent on the back of improving operating margins. The company has a strong balance sheet, with a debt to equity of less than one. It increased its ROE to 16.5 per cent in March 2019 as against 6.1 per cent in March 2016. The stock has corrected by around 36 per cent in last one year and currently trades at a price-to-book ratio of 0.78x as compared to a five-year median of 0.98x.
Disclosure: The intent of the article is not to recommend any specific stocks. If you wish to invest in any of the above-mentioned securities, please do thorough research.