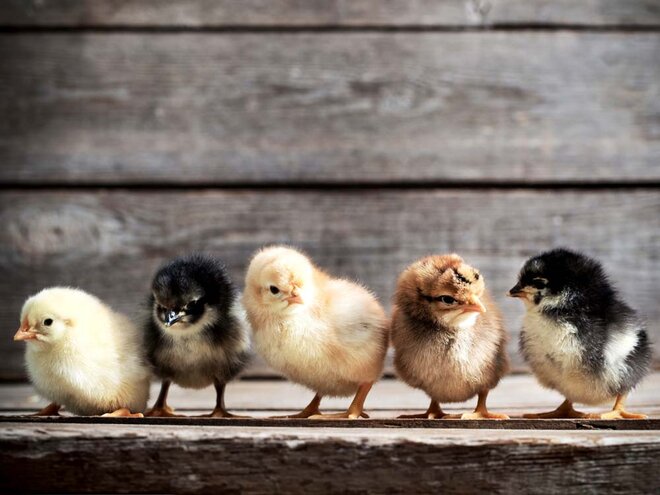 The recent tax cuts have resulted in a major shift in market sentiment, with the bulls being in firm control. Finally, people are buying into the market and anticipating a turnaround with higher profits for companies to reinvest or pass on the profits, which may increase the purchasing power.
We looked at some small-cap stocks that appear interesting. However, we have taken into consideration the quality of earnings owing to various issues cropping up in small-cap stocks in the recent past. And hence, we have applied the following filters:
Filters applied:
Market Cap above 500 crore
Earnings growth more than 20 per cent compounded for the last three years
Price return more than 30 per cent (negative)
Positive free cash flows (Cash flow from operations less capital expenditure) for the last three years
Cash flow from operations divided by EBITDA greater than 50 per cent
Tata Elxsi
An integrated design and engineering services company, Tata Elxsi focuses on a niche segment that is likely to gain significance in the coming years. Involved in providing engineering research & development services for automotive, broadcast and communication, the company has a strong business model, which has borne the brunt of industrial headwinds.
With the ongoing slowdown in passenger car sales (60 per cent of the company's FY19 revenue came from the auto sector), the management has recently said that the company is focusing on other segments in transportation and other verticals and the medical/healthcare segment, which are witnessing better growth.
Increasing use of technology in automobiles, rapid digitisation (4G and 5G), increasing demand for OTT (over the top) content on smartphones/televisions/tablets, digital airports (industrial design and visualisation segment) and internet of things are future drivers of the company's growth.
A fact to point out here is the percentage of revenues received from JLR (Tata Motors). JLR's contribution to the company's revenue was a massive 21 per cent in FY19 and this level of dependence on a company whose sales are falling in the U.S., Europe and China is a key risk for the company, going forward. Nevertheless, the management is reducing this dependence on JLR.
Bhansali Engineering Polymers
Incorporated in 1984, Bhansali Engineering Polymers is a petrochemical company involved in manufacturing ABS and SAN - raw materials used in automobiles, home appliances, telecommunications, etc. The company has two plants with a total installed capacity of 1.37 lakh tonnes per annum as of FY19.
The company claims to have a strategy in place to strengthen its vertically integrated business structure and increase its share further in the growing ABS markets across the globe. It intends to accomplish this by strengthening its marketing abilities and enhancing the quality of its products while simultaneously reducing costs through enhanced research and development. It believes the growth trajectory is positive as the global ABS capacity utilisation is currently standing at 90 per cent as against 70 per cent three years ago. However, some major risks for the company are foreign exchange fluctuations and changes in regulations, as the main raw material for manufacturing ABS is imported.
Coming to the financials, the company is debt-free and sales and earnings have increased over five years at a compounded 15 and 57 per cent, respectively. The company trades at a PE of 20 times - slightly below its five-year median of 22 times.
Sharda Motor Industries
It is a manufacturer of motor vehicle parts, such as suspension, silencer, exhaust pipes, car seat frames, seat covers, etc. Backed by an experience of over three decades, the company boasts a rich clientele, including Mahindra & Mahindra (as per Crisil, the company is the exclusive supplier of front suspension systems), Hyundai and Maruti Suzuki, to name a few.
Its top three customers accounted for 75 per cent of revenue in FY19; however, it is trying to diversify its customer base and hence, its dependence on the top three customers has reduced slightly from FY18. Recently, it has entered into a 50:50 joint venture agreement with EET GmbH for producing BSVI-compliant, after-treatment exhaust systems required for commercial vehicles in India. In addition, its increasing spend on R&D has helped improve its production process, especially in line with BS-VI emission norms.
The company has generated positive cash flow from operations over the last five years. At the promoter level, it is undergoing restructuring to demerge its seating business and transfer all assets to a wholly-owned subsidiary. Its stock has corrected by around 46 per cent in the last one year and trades at a PE of 6.7 times - down from its five-year median PE of 15 times.
Of late, the Indian automobile industry has been in the limelight because of contradicting statements related to its slowdown. Having said so, the industry's importance cannot be denied because of its contribution as a whole to the country's GDP. Domestic automobile production increased at 6.96 per cent CAGR between FY13-19, with 30.92 million vehicles manufactured in the country in FY19. However, the start of FY20 has not been positive as the production dipped to 97 lakh units from April-August 2019 vs 1.09 crore units in the same period in 2018. In order to keep up with the growing demand, several automakers have started investing heavily in various segments of the industry during the last few months. The industry has attracted Foreign Direct Investment (FDI) worth US$ 21.38 billion during the period between April 2000 to March 2019, according to the data released by the Department for Promotion of Industry and Internal Trade (DPIIT)*.
*Source: https://www.ibef.org/industry/india-automobiles.aspx
Disclosure: The intent of the article is not to recommend any specific stocks. If you wish to invest in any of the above-mentioned securities, please do thorough research.