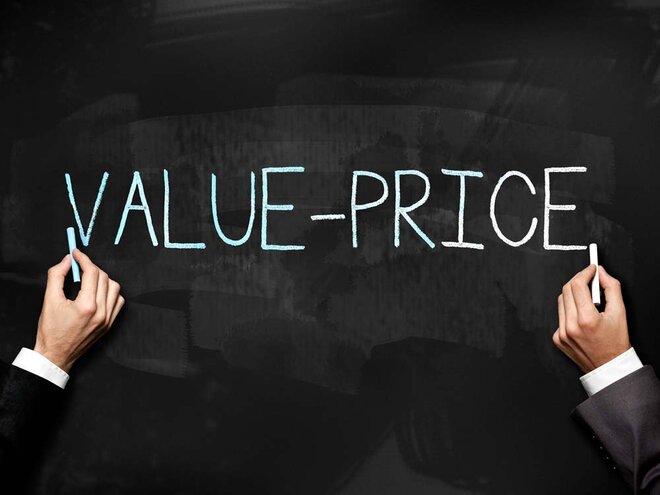 Investors are always on the hunt for small-cap stocks that can turn into larger companies. The inherent risks in small companies include limited disclosures, arcane management, zero exposure by institutions. These and other shortcomings pose a serious threat to investors' wealth in the small-cap space.
But then as Charlie Munger usually says, "fish where the fish are," the question that arises is, where should one fish for stocks to get good returns? Mid-cap stocks are the place to look at. Mid-cap companies are relatively well-known. They have better disclosures than small caps and institutional presence.
Given these factors, we have focused on the mid-cap (Rs 6000-30,000 crore) space, wherein companies have delivered the last three average Return on equity (ROE) of more than 15 per cent, along with a year-on-year earnings growth of more than 20 per cent. Both these screens have given out a list of stocks that have produced decent returns for its shareholders on the back of growth.
To further prune the list, we have looked at companies that have been punished by the stock market in the last one year and corrected by more than 30 per cent during the same period. Finally, we got two companies but both of them are suffering because of beleaguered industries they operate in. Can they rise to the situation and emerge as winners?
L&T Finance Holdings
A holding company for all finance-related activities of the L&T Group (owns ~64 per cent), it is one of the largest NBFCs in the country, with a total loan book of Rs 99,904 crore as of Q1FY20. It operates under three segments under its lending business:
a) Rural finance (26 per cent of loan book as of Q1FY20) - lending for farm equipment (example: tractors), 2W finance and microlending.
b) Housing finance (26 per cent of loan book) - lending for home loans, loans against property and real estate finance.
c) Infrastructure finance (39 per cent) - lending for infrastructure finance.
On the other hand, its non-lending business comprises investment management and wealth management, with average quarterly assets under management of ~99,000 crore (including both assets under management and assets under service).
Following the IL&FS crisis, NBFCs (including housing finance companies) are finding it difficult to access funding. Earlier, NBFCs were getting their funding from banks and money markets, including commercial papers (CP) raised from mutual funds. Owing to relatively lower costs, a sharp rise in the share of CP borrowings had a positive effect on the costs of funds and margins for NBFCs. However, it ultimately increased vulnerability to asset-liability mismatch.
L&T Finance Holdings' borrowing mix included a majority of the capital raised from long-term source (76 per cent from bank loans and NCDs), while CPs accounted for 13 per cent as of Q1FY20. At the same time, it did not have ALM mismatch for one year ahead.
As of FY19, the company achieved an ROE of 18 per cent in March FY19 as against 12 per cent in March FY17, which is in line with the company's four-year strategy of achieving top quartile ROE by increasing its focus on retail loans and decreasing its wholesale (Infra loans) portfolio. The net interest margin for the company stood at 5.5 per cent as of Q1FY20. Also, it maintained its capital to risk asset ratio - a depiction of how much capital the company needs to maintain against risky assets - at 18 per cent as against 15 per cent mandated.
The company maintained a provision coverage ratio of 58 per cent, besides having a Rs 1800-crore exposure to the IL&FS Group. The stock has corrected by ~38 per cent in the last one year and currently trades at a price to book of 1.3x.
Ashok Leyland
Headquartered in Chennai, it is the second-largest commercial vehicle manufacturer, reporting sales of more than 1.8 lac units in FY19 and having its focus on the medium and heavy commercial vehicle (M&HCV) segments. Its products include buses, trucks, engines, defence and special vehicles. Backed by its seven manufacturing locations in India and six in international locations, it sold 12,301 vehicles in the export markets of the Middle East, Africa and SAARC region in FY19.
With the demand slowing down in both rural and urban India, sales of commercial vehicles have experienced a downturn, with a sharp 59 per cent drop in the production of M&HCVs in August, 2019 itself. This has resulted in several manufacturers announcing the temporary shutdown of facilities, including one announced by Ashok Leyland recently. In addition, several factors, such as high crude oil price, the NBFC crisis, the new axle load norm and an increasing time lag in construction projects, have contributed to the slowing demand for commercial vehicles. However, the industry is betting on volume pick-up because of pre-buying ahead of the implementation of BS-VI, new scrappage policy which is expected to be announced shortly and a revival in the demand pushed by the government's stimulus.
Since June 2019, the company's last three sales have grown by 12 per cent, while its earnings have grown by 46 per cent year-on-year. At the same time, its three-year average return on equity was more than 20 per cent on a standalone basis. In the last one year, the stock has corrected by more than 50 per cent and it currently trades at a PE of 10x as against its five-year median PE of 30x.
Disclosure: The intent of the article is not to recommend any specific stocks. If you wish to invest in any of the above-mentioned securities, please do thorough research.