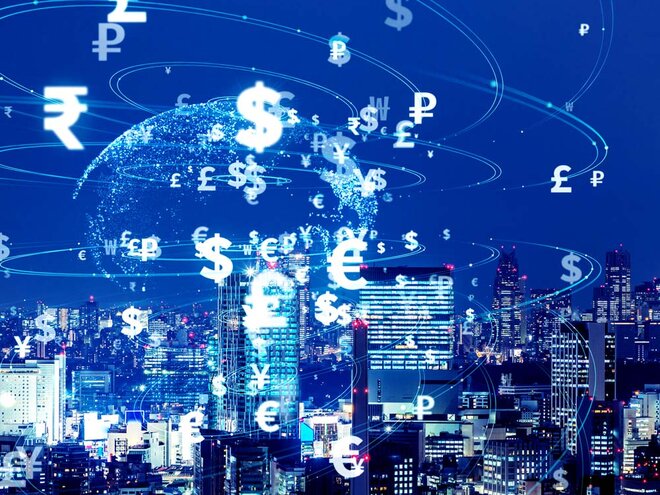 Foreign institutional investors (FIIs) sold Indian stocks worth Rs 5,920 crore in August 2019, their biggest sell-off this year. A number of factors have been attributed to the sell-off. These include the proposed surcharge on foreign portfolio investors (now rolled back), an overhang on economic growth with GDP data showing a five per cent growth for the three-month period ending in June and the ongoing US-China trade war. All these events have dented confidence of FIIs towards India.
Against this backdrop, this story delves into mid-cap companies, wherein foreign investors have increased their stake by at least two per cent, while mutual funds have reduced it by at least two per cent in the last two quarters.
PVR
FIIs increased stake by 3.4 per cent
Mutual funds reduced stake by 2.2 per cent
PVR has carved a niche for itself in the country's entertainment world on the back of its pan-India presence in 21 states and its growing number of screen counts (763 screens as of FY19).
Starting its journey in 1997, PVR has emerged as the leader in the Indian multiplex industry based on operating revenues and number of screens. As of March 2019, the company had the highest number of premium screens. Also, it is amongst the top 10 global multiplex players in terms of number of screens and total admits as of December 2018.
In terms of financials, its revenues grew at a rate of 20 per cent compounded annually between FY15 and FY19. It generates revenues from two sources - sales of tickets and sales of food and beverage (F&B). As of FY19, sales of F&B constituted more than 27 per cent of its total revenue. The company also reported a rise in the average ticket price from Rs. 178 in FY15 to Rs. 207 in FY19. Although the ticket price reached Rs. 210 in FY18, this dip could be attributed to the reduction in GST rates on tickets and F&B.
PVR's stock has increased investor wealth by 27 per cent compounded annually in the last ten years and currently trades at a P/E of 49x.
Blue Star
FIIs increased stake by 4.4 per cent
Mutual funds reduced stake by 4.5 per cent
Founded in 1943, Blue Star is one of the leading air-conditioning and commercial refrigeration companies in India. It operates three business segments: 1.) Electromechanical projects (large central air-conditioning etc.) and commercial air-conditioning systems 2.) Unitary products such as room air conditioners and water purifiers, 3.) Professional electronics and industrial systems (healthcare systems such as MRI & CT scanner etc.)
With revenues over Rs 5200 crores, the company has a network of 32 offices, over 2800 employees and more than 3600 channel partners. With five manufacturing facilities, it is present in India and other 19 international markets, including the Middle East, Africa and South Asian countries.
When it comes to its financials, the company's ROE has seen an upward trend from 12 per cent in FY15 to 21 per cent in FY19. In the same period, operating margins have also improved from 5.3 per cent to 6.6 per cent in FY19.
The stock has compounded around 15 per cent in the last five years and currently trades at a P/E of 40x.
Apollo Tyres
FIIs increased stake by 2.7 per cent
Mutual funds reduced stake by 4.9 per cent
Headquartered in Gurgaon, Apollo Tyres was founded in 1972 and is now a well-known tyre manufacturer. It exports tyres to over 100 nations under two brands - Apollo and Vredestein. The company manufactures the tyres in multiple units located in India, the Netherlands and Hungary.
Apollo's business segments include manufacturing tyres for trucks & bus, passenger vehicles, off-highway vehicles, light trucks and two-wheelers. All of its tyres are marketed and sold through a vast network of branded, exclusive and multi-product outlets.
Apollo reported a sluggish increase in revenue from Rs 12,815 crore to Rs. 17,548 crore in FY15 to FY19, while net profit fell from Rs. 977 crore in FY15 to Rs 680 crores in FY19. Net margins declined from 7.6 per cent in FY15 to almost half in 3.8 per cent in FY19. This could also be attributed to increased dumping from China. Besides, the slowdown in the auto sector has added to its woes.
Disclosure: The intent of the article is not to recommend any specific stocks. If you wish to invest in any of the above-mentioned securities, please do thorough research.