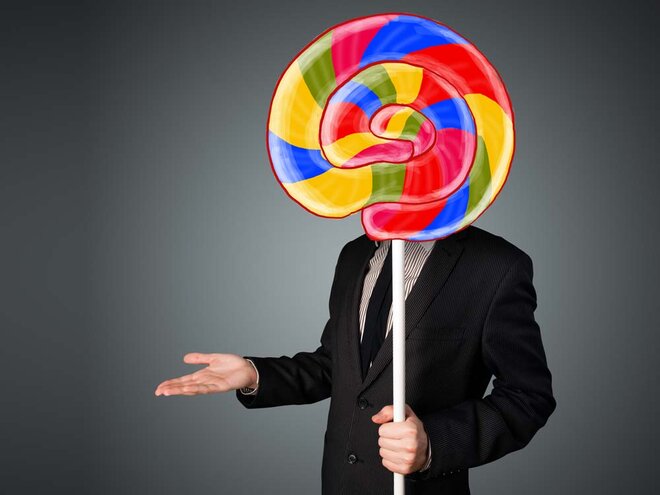 When a promoter increases its stake in a company, it is considered as a positive sign, as the promoter is willing to have more skin in the game.
In the large-cap space, what we have come across is intriguing. There has not been any substantial stake increase by promoters leaving out a few exceptions like Infosys and Reliance where in the former's case it was due to a buyback which is actually a necessity of the business due to a high cash generating business model. An incentive for promoters to an increase stake is a fall in price, however in our list of large cap stocks we were able to see that on an average, in the last one year, large cap stocks have risen on an average of approximately 12% compared to the beating that most of the mid and small cap stocks took.
We came across an exception in the Bajaj group companies that have increased their holdings in each other's stocks substantially. The management says they have increased confidence in the business in a tough business environment and they have even highlighted the fact that the companies don't have any significant debt, unlike peers who are reeling under heavy debt as on date.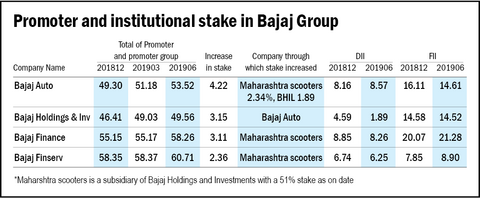 Bajaj Auto
A name synonymous with motorcycles in India, Bajaj has retained its market position despite intense competition. With iconic brands like Pulsar and Discover under its belt, along with a diversified portfolio comprising three-wheelers and commercial vehicles, the company has been able to stand its ground in a tough environment.
Motorcycle volumes were up five per cent and overall volumes (including commercial vehicles) was up 1.7 per cent in Q1FY20. Higher exports have helped offset the effects of the downturn in the auto sector, which grew eight per cent year-on-year.
Bajaj Holding and Investment ltd
A company demerged from Bajaj Auto, it is the holding company of Bajaj Auto and Bajaj Finserv and is registered as an NBFC. It acquired a majority stake of Maharashtra Scooters in Q1FY20. Maharashtra Scooters was incorporated as a manufacturer of scooters in 1975 by the state government in a JV with Bajaj Auto. However, it is now involved in manufacturing mainly pressure dies, casting dies, jigs and fixtures meant for two- and three-wheelers.
As the main income source, the company earns dividend income from its investments in other group companies and interest income. After a long-fought legal battle with the Government of Maharashtra, the company was able to acquire Maharashtra Scooters recently.
Bajaj Finserv
A conglomerate with interests in consumer finance, life insurance and general insurance, along with other financial products, it is the holding company of Bajaj Finance, Bajaj Financial Solutions and is in a JV with Allianz group in its insurance vertical.
The lending arm under Bajaj Finance grew its AUM by 41 per cent in FY19 to Rs 1.15 lakh crore as against a 40 per cent increase in FY18 wherein the AUM stood at Rs 84033 crore. The rise in total income came in at 45 per cent as against a growth of 33 per cent in FY18. Net NPAs were one of the lowest in the industry at 0.63 per cent. Capital adequacy ratio stood at 20.66 per cent - well above the norm of 12 per cent. However, the company's borrowing profile is still highly tilted towards market borrowings and only 37 per cent of borrowings come from banks.
In FY19, the insurance business did well, with around 20 million policies issued as compared to 13 million in FY18. Gross written premium (income before deductions such as payments to reinsurers, commissions and other deductions) increased 17 per cent. The combined ratio, which is a profitability measure in insurance, was at 96.7 per cent. When this ratio is below 100 per cent, it implies the insurer is making an underwriting profit and when it is above 100, it signifies the company is paying more in claims than it receives in premiums. In addition, the solvency margin (size of capital relative to all risks it has taken) was at 255 per cent - well above the statutory requirement of 150 per cent. However, PAT took a hit mainly because of Kerala floods and hence, this weighed on the return on average equity. When it comes to the life insurance business, the new business premium grew 25 per cent and the renewal premium grew 20 per cent.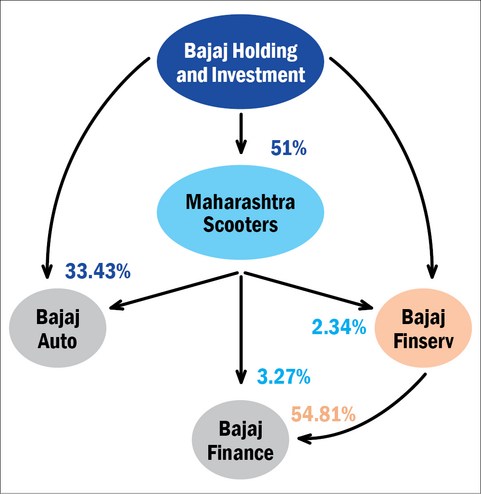 Disclosure: The intent of the article is not to recommend any specific stocks. If you wish to invest in any of the above-mentioned securities, please do thorough research.