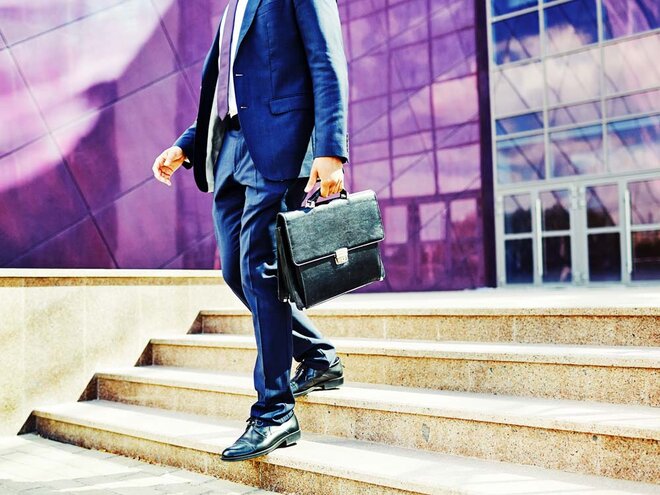 A lot has been going on in the Reliance Capital house ever since Reliance Mutual Fund became associated with Nippon Life Insurance. From buying a 26 per cent stake in the then Reliance Capital Asset Management Limited in 2012, Nippon Life Insurance is now in the process of increasing its shareholding to 75 per cent in Reliance Nippon Life Asset Management Ltd (RNAM). Owing to this, the Reliance Pension Fund Manager can no longer act as a pension fund manager for the NPS.
Talking about the matter, a Reliance Nippon Life Asset Management Ltd spokesperson said, "Nippon Life Insurance is in process of acquiring 75 per cent stake in RNAM and as per the Pension Fund Regulatory and Development Authority (PFRDA) guidelines on foreign direct investment, any sponsor company is not allowed to breach the 49 per cent limit. Hence Reliance Capital Pension Fund Ltd has voluntarily surrendered its NPS license and will now cease to act as Pension Fund Manager with effect from 9th August 2019."
Size and Performance
Out of the total National Pension System (NPS) assets of Rs 21,324 crore invested in both Tier I and Tier II as on June 2019, Reliance Capital Pension Fund held only Rs 299 crore worth of investors' assets. This places it at the seventh place in terms of AUM among the eight pension fund managers available. A comparison of the performance of Reliance Capital Pension Fund thus far across all its plans versus others in the category, shows that it has been a mediocre performer. (See the table below).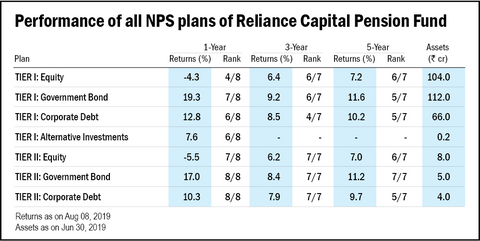 The next course of action
While new subscribers to NPS will have one less pension fund manager to choose from, investors already subscribed to Reliance Capital Fund Manager will have a one-month window to choose a new pension fund manager for their plan. Those who do not make a choice will automatically be moved to LIC Pension Fund.
To compare the complete set of available alternatives under National Pension System, click here.