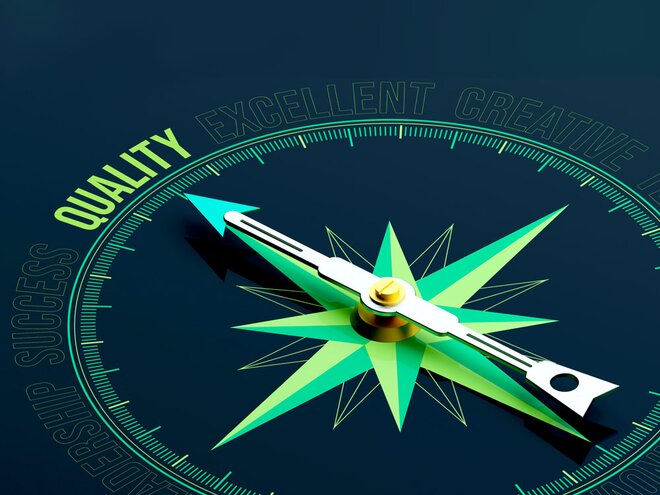 The last one year did not augur well for mid caps, with the index falling by nearly 5.5 per cent. However, after the turbulent period, mid caps seem to be regaining their mojo. The time is now ripe to invest in some good quality stocks, which are fundamentally strong but available at throw-away prices.
To identify quality stocks in the mid-cap space, we have used some filters. These include Altman Z-score to recognise the threat of bankruptcy in the future, F-score to determine financial strength and profitability as compared to the past performance and C-score to check any possibility of financial manipulation. In addition, we have taken into consideration the past performance of companies and their availability at reasonable prices.
Filters used:
Z-score > three, F-score > seven, C-score < four
Earnings yield > Five per cent
PEG ratio: Between zero to one
PE to median PE < 1.5
ROE > 15 per cent in the last three years
And we have identified the following companies.
DCM Shriram
DCM Shriram is a conglomerate having three main business segments:
1. Chlor-Vinyl (31.6 per cent of FY19 revenue): Chemicals (chlor-alkali) and plastics (PVC resins and calcium carbide) are two main revenue generators of this segment.
2. Agri-rural (58.0 per cent of the revenue): Under this segment, the company manufactures urea, fertilisers, farm solutions, bio-seeds and sugar.
3. Others (10.4 per cent of the revenue): This includes the business generated from cement and Fenesta Building Systems (UPVC windows and Doors).
The company's strategic diversification has enabled it to maintain business stability, while lowering its operating costs. Hence, it has emerged as a competitive player in the mid-cap space. Probably, the company's net profit margin mirrors the fact, reporting a three-fold increase to 11.6 per cent in FY19 as against 3.5 per cent in FY15.
Its Rs 1003-crore capacity expansion plans for the chemical and sugar business segments are expected to provide a major fillip to the company. Further, it has already expanded the capacity of its captive power plants in Kota and Bharuch. Nevertheless, environmental concerns over the use of pet coke and easing regulations in China - which may intensify competition - are some possible headwinds.
Over the last five years, the company's EPS has grown at a healthy rate of 28 per cent compounded annually. This has led to improvements in return on equity, standing at 25.6 per cent as of FY19. In the last three years, the stock compounded its investors' wealth by over 43 per cent annually and currently, trades at a PE of 10.13x, which is close to its five-year median PE of 10.18x.
Sterlite Technologies
As a leading player in optical telecommunication products and services, Sterlite is the only company in the field of silicon-to-software offering. It has expertise in manufacturing, laying and managing fibre optic networks (software solutions) and hence, is considered as a one-stop destination. Its customers are present in more than 100 countries.
The company witnessed a complete turnaround in its fortune following the demerger of its power business in 2016. In FY19, its domestic business contributed 65 per cent to its revenue, while the telecom segment emerged as the largest revenue generator (63 per cent). On the other hand, the top brass of its 20 customers accounted for ~75 per cent of its revenue during the same period.
The growing demand for apps, platforms and network services in the telecom sector is likely to provide a positive boost to the company. As of FY19, its order book reached an all-time high of Rs. 10,516 crore, 2.1 times its revenues.
When it comes to the company's financial performance, its earnings per share soared at a rate of close to 60 per cent in the last five years. Return on equity also increased at a healthy pace and stood at 34.0 per cent in FY19. Nevertheless, its share fell by close to 46 per cent in the last one year because of increased pledging from its promoters to 96.7 per cent of their total shareholding (52.04 per cent of total) as of December 31, 2018. However, the promoters have already informed the exchange that the pledge position will be removed completely by the end of July 2019. At present, the stock is trading at a PE of 13.06x as against its five-year median of 32 times.
Disclosure: The intent of the article is not to recommend any specific stocks. If you wish to invest in any of the above-mentioned securities, please do thorough research.