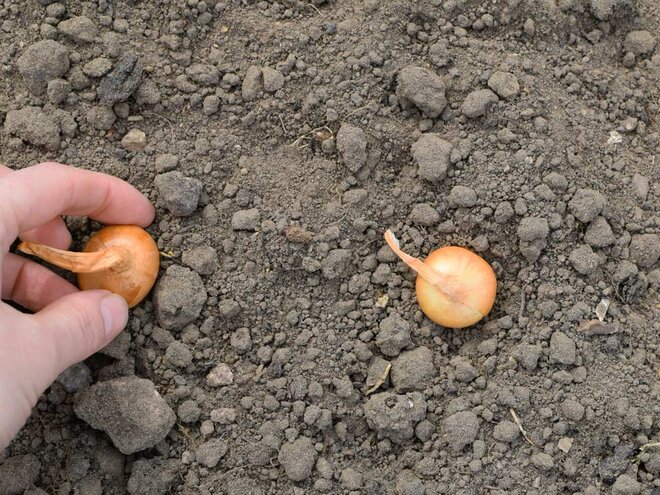 At present, the markets are trading near their all-time high, with the Sensex delivering a return of more than 10 per cent over the last one year. Although 30 companies of the Sensex constitute 46 per cent of the total market cap, it represents just 1 per cent of the total listed companies in India. On the other hand, mid and small caps account for 98 per cent of the country's total listed companies. And the picture is not that bright for mid and small caps, as they have witnessed an average fall of more than 18 per cent over the last one year. Adding to the woes of small- and mid-cap investors is the Volatility Index- an index of fear- which is also trading near its high.
However, with this volatility comes a silver lining of opportunity to buy some fundamentally sound companies at throw-away prices. With the intent to identify such companies, we have applied some of our quality filters on those mid-cap companies that have fallen by more than 30 per cent over the last one year.
These companies are still growing at a rapid pace, while trading significantly below their long-term valuations. However, the possibility for them to bounce back remains a question that only time can answer.
Here's our take on these companies.
Filters used:
Stocks that have fallen by at least 30 per cent in the last one year
3-year average ROE of more than 15%
Last 12 months EPS growth of more than 30%
Trading below their five-year median PE
Sun TV
Launched in 1993, this largest TV network in South India commands a total market share of around 50 per cent in Tamil general entertainment. It also owns the largest network of FM radio stations, comprising 55 stations - of them, 49 stations belong to well-known "Red FM." Further, it owns an IPL (Indian Premier League) franchisee "Sunrisers Hyderabad." In FY18, it derived 90 per cent of its revenues from advertising and subscriptions (direct to home, cable operators and overseas). In a bid to stay relevant in the emerging digital world, Sun TV made a foray into the digital OTT (over the top) space in 2017 with the launch of Sun Nxt.
Its stock price has recently come under pressure, owing to concerns about its declining viewership in key markets. The market share of its Tamil general entertainment channel is also witnessing a constant fall because of stiff competition.
On the other hand, growing investments in producing in-house content for its digital platform, "Sun Nxt" and marketing and content costs for its newly launched Bengali channel are again expected to dent its margins in the near term.
However, its increasing subscription revenue, fueled by digitisation in Tamil Nadu, is providing cushion to its revenue growth. Further, Sun Nxt, although new, boasts one million subscribers. Despite all these, its politically exposed promoter and its huge concentration in South India remain major concerns.
Sun's stock price has corrected by more than 30 per cent over the last one year, even though the company has witnessed revenue and profitability growth of around 28 and 35 per cent, respectively. Its current and five-year average ROE also stands at more than 25 per cent. At present, its stock price is trading at a PE of 16, which is significantly below its five-year median PE of 20.5.
Natco Pharma
Found its foothold only in 2003 when it launched cancer drugs at affordable prices, Natco now specialises in manufacturing cancer and Hepatitis C drugs. Being a small pharma player, it knows its limitation and therefore, it does not market its drugs directly but through a partnership with other players on a profit-sharing basis, which ultimately helps it focus on production.
Natco has created a niche for itself by focussing only on complex drugs. In the US, its strategy is to launch one big drug in every two years and enjoy the exclusivity period before other players enter the market. It derives a major portion of its revenue from the US and India, with a market share of 23 per cent in India's generic cancer drug market.
Nevertheless, slower than expected sales of Tamiflu and a slow market share gain for its generic Copaxone have recently sent its stock price southwards. On the other hand, in the third quarter of FY19, its sales witnessed a decline of around 1 per cent, while its operating profit fell by 22 per cent. Further, its current focus on the next big generic launch is leading to an increase in its research and development costs, which may also keep its future profitability in check. However, the company's entry in new markets of Brazil, Canada and China will reduce its dependency on the US and India. In the next three years, it is also planning to double its revenues in India.
Over the last 10 years, it has compounded its investors' wealth at a rate of 45 per cent- even though its stock has corrected by more than 35 per cent in last one year. Its five-year average ROE stands at around 22 per cent. Currently, it is trading at a PE of 12 times as against a five-year median of 41 times.
Sterlite Technologies
Established in 2001, Sterlite is a demerged entity of Sterlite Industries. Until 2015, it also owned a power transmission business, which was later demerged into a separate entity. This gave a huge boost to the company's financial position, as it transformed itself into a pure-play telecom player.
At present, Sterlite is a one-of-its-kind integrated player across the world, covering the entire value chain end to end, right from manufacturing raw materials (optic fibre) to providing software services for network management. Currently, it commands a market share of around 45 per cent in the domestic market.
However, the industry in which the company operates is encountering some headwinds recently, as the fibre optic cable prices are facing a downturn across the world led by China. This has resulted in the spot prices for optic fiber cable correcting from $14-15 per fiber kilometer. The company though maintains that its contracts for optic fiber are on long-term basis, it does not participate in spot contracts and the contract prices applicable to it continues between $7-8 fibre kilometers as before. At these contract prices, the management is confident of achieving an operating margin of 25-26 per cent for its products segment, which is expected to account for 50 per cent of the total revenue-mix in the next year.
On the other hand, the increasing share of services and software (relatively low- margin business) has already started pulling down its margins lower. In the fourth quarter of FY19, its EBITDA margins witnessed a fall of 8.4 per cent on a yearly basis. Further, high promoter pledging of 97 per cent and high debt are other concern areas. Nevertheless, its robust order book of 10,500 crore (2.1 times of FY19 revenue) is a sigh of relief for investors. Further, it is in the process of expanding its capacity to cater to the anticipated demand for fibre optic cables.
Sterlite managed to deliver an exceptional growth of 58 and 68 per cent in its revenue and profitability, respectively, in the last one year. However, its operating margins have recently come under pressure. The company's five-year average ROE stands at more than 27 per cent. At present, it is trading at a PE of 14 as against five-year median of 31 times, after witnessing a fall of over 42 per cent in the last one year.
Disclosure: The intent of the article is not to recommend any specific stocks. If you wish to invest in any of the above-mentioned securities, please do thorough research.