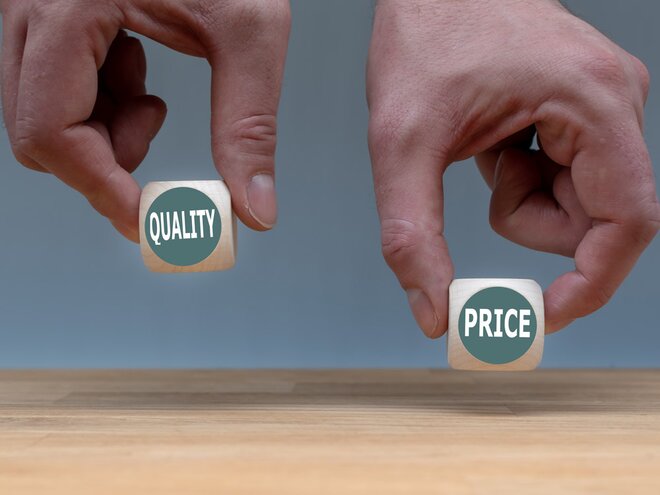 Stocks trading at 52-week lows is a fertile hunting ground for value. Beware of the many quicksands here though. Value traps will sink your investments quickly. In these marshes, sometimes you can come across gems that have been mistakenly discarded. These are stocks that are down on temporary factors, those that have superb high-quality businesses that the markets sometimes ignore.
Our search for such gems started with looking for stocks trading at or under five per cent of their 52-week lows. We looked only for stocks that grew their earnings by at least 10 per cent annually both in the last one year and in the three preceding years. To eliminate the rocks, we looked only for stocks with returns on equity and capital of 12 per cent or more in the last three years and with a Debt/Equity ratio of one or less. Here are the two stocks that we ended up with.
Filters:

Market cap>Rs 500 crore
Stock price at or under five percent of 52 week low
1 year and 3 year annual earning per share>10 per cent
3 year average ROE and ROC>12 per cent
Debt/equity<1
Natco Pharma: Natco has made its name in complex drugs that other pharma companies generally avoid. It specialises in cancer and Hepatitis C drugs. It partners with other firms to sell its products in the US. This way it avoids the marketing and litigation costs and focuses on production. It derives the majority of its revenue from India (46 per cent) and the US (40 per cent).
The company operates majorly under two business segments; Formulations, (~70 per cent of total revenue) which includes Domestic and International and API (~14 per cent). In the US, Natco launches a big drug once in a couple of years, leading to rising revenues and profits, before competitors come in and drive down prices. It has a pipeline of 43 products filed with USFDA, with an addressable market size of $13 Billion.
In India, Natco is the leader in generic cancer drugs (~23 per cent market share). It started selling hepatitis C drugs in 2015 and has now diversified into lifestyle diseases like diabetes and cardiology. It aims to double its India revenue to Rs 1,500 crore in the next three years.
Led by the dynamic, 40-year old Rajeev Nannapaneni, the company's earnings per share grew by 72 per cent annually in the last three years. Its average return on equity stood at 26 per cent and return on capital came in at 31 per cent in this time. A slower than expected Tamiflu sales (a flu drug) and late market share growth of Copaxone (a multiple sclerosis drug) have seen the stock take a beating. It is down by 27 per cent in the last one year and today trades at a PE of 12.6x compared to a five-year median valuation of 40.8x.
TV Today Network: Part of the India Today Group, TV Today is a broadcasting company that operates three business segments of digital, television and radio. It operates four new channels that include Aaj Tak, India Today, TEZ and Delhi Aaj Tak. More than 90 per cent of its revenues are generated from Aaj Tak and India Today. While Aaj Tak remains a dominant hindi news channel, the company is gaining market amongst the English news channels as well. It also publishes two popular magazines - the India Today and Business Today magazines.
Television advertisements are expected to grow at an annual rate of around 16 per cent between FY2014-19E on the back of higher ad spends by the corporate sector, the government, on account of the elections and higher spends by e-commerce companies.
TV Today's revenues are primarily dependent on advertisements. High reliance on Aaj tak, intense competition and newer digital competitors are the key concern areas.
The company though, remains debt free and is set for growth using the proceeds of its cash cow, Aaj tak. Its earnings have grown at an annual rate of 17.4 per cent in the last three years. Return on capital averaged at 27.6 per cent while return on equity came in at 17.2 per cent during this period. The stock has corrected by more than 35 per cent in the last one year amidst disruption in its industry. Valuations at 12.8x earnings are significantly lower than its five-year average multiple of 18.1x.
*Price data is as of 11/4/2019
Disclosure: The companies mentioned above are not our recommendations. If you intend to invest in any of them, do thorough research.