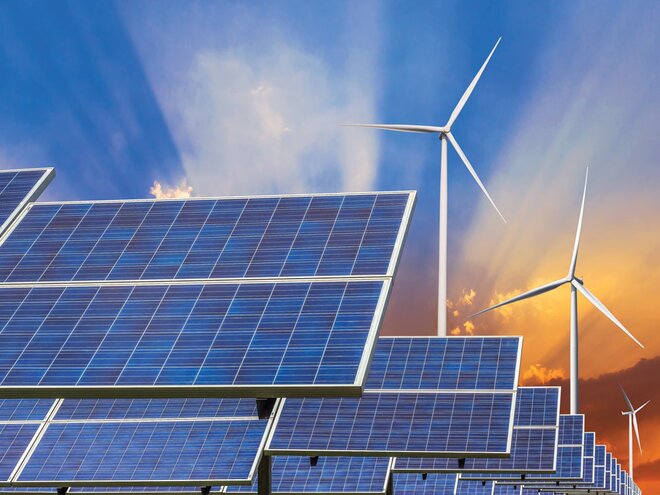 Emerging industries often present a great investment opportunity. There are industries that will die in the future and new ones will emerge. Your task as a successful long-term investor is to identify these changing trends, and then put your money on the emerging ones. The good news is that these big changes or shifts are often gradual and visible, and you can make money off them.
We have spotted five big shifts happening right now. In this article, we discuss the second one.
India is the world's third-largest emitter of greenhouse gases, right behind the United States and China. It is also home to 14 of the 30 most polluted cities in the world. Its capital Delhi is the most polluted city on the planet. India is now looking to get rid of this inglorious record.
The country is looking away from polluting fossil fuels to cleaner alternatives. To produce clean energy, it is turning to natural gas and solar energy. These are two energy sources with the scale to displace much of its dependence on oil.
Why is this shift happening?
One, pollution levels are a menace. Second, India has committed to reducing its carbon emissions by 33-35 per cent from their 2005 levels by 2030 in the Paris Agreement, a climate-change accord signed in 2015.
Then there is the increasing burden of import bill that crude brings with it. The country spent $87.7 billion (Rs5.65 lakh crore) importing 220.43 million tonne crude oil in 2017-18. This year, the import bill is estimated to cross well over $100 billion on account of the falling rupee.
Signs of this shift on the ground
The government wants to double the share of natural gas in the total energy mix from 6.5 per cent today to 15 per cent by 2030. This will need massive investments. The four LNG terminals in the country are inadequate to meet the future demand. Eleven more terminals are planned. When they get operational, they will increase the country's natural-gas processing capacity from the current 20 million tonne to 70 million tonne in the next seven years.
Pollution levels across cities are likely to come down with the launch of city-gas-distribution networks. About 19 per cent of the country's population is covered by city gas distribution today. The latest round of city gas tenders will cover 50 per cent of the population.
Solar energy is the other clean alternative to fossil fuels. It provides 5 per cent of the country's energy today. The Indian power minister R. K. Singh, at a power event in Spain, said the government is looking at a tender for 100 GW of solar power. This is in line with the government's target of 100 GW solar capacity by 2022. A couple of weeks earlier, Tokyo-based SoftBank Group said it would invest between $60 and $100 billion in solar power in India, the third largest solar market in the world.
Potential gainers
The country's largest LNG importer Petronet LNG is looking at one of its best periods forward as the country still needs imports to meet its LNG demand. It is expanding capacity at its Dahej facility from 15 million tonne per annum (mtpa) to 17.5 mtpa by March-June next year. It's also going international - in Bangladesh with a 7.5 mtpa facility and in Sri Lanka with a 2.5-3 mtpa terminal. Petronet is also looking at city gas distribution as a revenue driver. It bid for seven regions in the city gas distribution bidding round.
ABB India is one of the world's largest manufacturers of solar inverters. Its solar inverters power half of the country's solar energy. Mercom, an energy consultant, ranked ABB India as the number one player in solar inverters in the country with a market share of 19 per cent. Any increase in solar output in the country augurs well for the company.
For the other stories in this series, click on the links below.