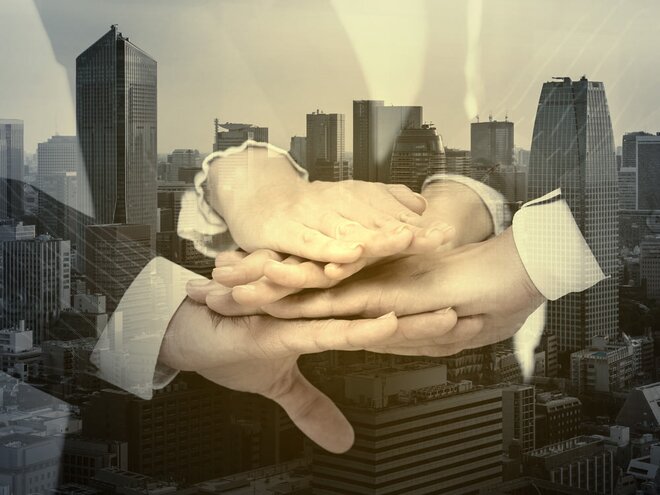 Debt mutual fund schemes have been in the news for a variety of reasons, like rising yields, the IL&FS exposure, etc. When mark-downs happen and NAVs fall, AMCs' board of directors, fund managers and other key managerial personnel are also affected because they also hold stakes in the concerned funds. We looked at debt-oriented and hybrid schemes with assets of at least Rs 10,000 crore to find out what is the skin in the game. Read on to know the findings.
Till debt do us apart
In the 28 debt schemes with at least Rs 10,000 crore assets, AMC board members, fund managers and other key personnel have invested over Rs 1280 crore in total. In terms of percentage of AUM, this translates to a mere 0.22% of the Rs 5.68 lakh crore in these 28 schemes.
Between March and May 2018, the AMC board's investments are Rs 911.99 crore, followed by Rs 343.43 crore of other key personnel and nearly Rs 25 crore belonging to the respective fund managers.
Here is a list of the top 10 debt funds by AMC board investments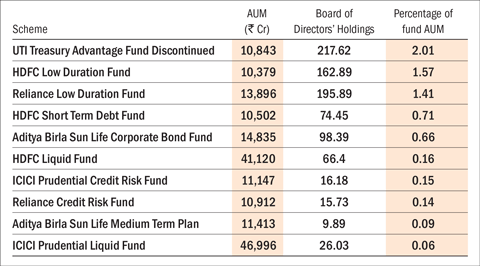 Fund managers' own investments in schemes they manage always inspired confidence. In terms of absolute investment, fund managers of Aditya Birla Sun Life Medium Term Plan, Reliance Credit Risk Fund, HDFC Liquid Fund, Aditya Birla Sun Life Liquid Fund and Aditya Birla Sun Life Savings Fund top the charts. They also figure among the top funds in terms of the fund manager's investment as a percentage of fund AUM.
Two big debt funds viz. SBI Liquid Fund - Institutional Plan and Reliance Short Term Fund, neither had AMC board investment nor fund manager investment.
Do also note that 5 schemes including, ICICI Prudential Liquid Fund, Kotak Liquid - Regular (SS), ICICI Prudential Savings Fund and Axis Liquid Fund, did not have fund manager's investment.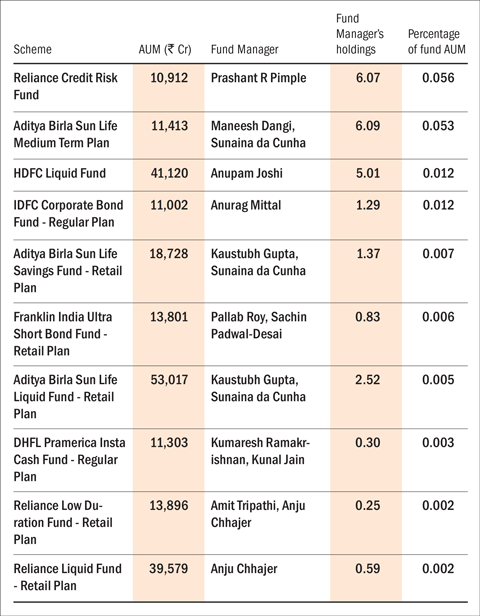 Hybrid happy
There are only 9 hybrid schemes with more than Rs 10,000 crore AUM. The skin in the game in these 9 funds is Rs 430 crore, or 0.22% of the total Rs 1.95 lakh crore managed in those funds.
Out of the Rs 430 crore pie, Rs 73.97 crore comes from AMC board of directors, Rs 279.38 crore from fund managers and Rs 76.52 crore from other key personnel.
Interestingly, fund managers did not have any direct investments in 5 out of 9 schemes. There was no data available for Aditya Birla Sun Life Equity Hybrid '95 Fund.