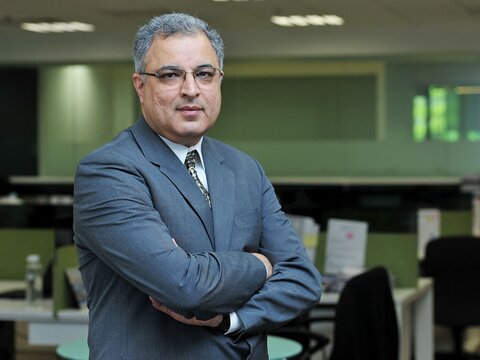 Indian mutual fund industry has grown at a fast pace and the aggregate AUM has grown to Rs 20.59 lakh crore from Rs 15.63 lakh crore during the past one year resulting in a 31 per cent YoY growth. During this period, our focus has been on expanding and consolidating our retail-distribution platform to achieve growth in line with the industry. Consequently, we are seeing stronger traction in the marketplace, with the AMC posting strong growth across equity funds and the AUM rising to around Rs 3,370 crore.
Managing return expectations
We believe that the investor has access to good financial advice and has high awareness of the product features. However, we do recognise that investors may get carried away in bullish market conditions. Hence, we make it a point to communicate that past returns cannot be an indicator of future returns. We also inform the risks the product might face in our messaging to advisors and clients. Additionally, we advise investors to ensure that their investments are well diversified based on their risk profile and time horizon and are re-balanced periodically.
Risk controls
We have risk limits for portfolio construction, which define the level of exposure the fund can take in a specific stock or sector relative to the benchmark. We do our due diligence particularly while adding new names to the portfolio and test our hypotheses and assumptions, along with checking the past track record of the management and the company. Also, independent research and appropriate advice ensures that there is an alignment between what the product aims to deliver and the investor's expectations.
Rising industry assets
Typically, one would find challenges related to size in the mid and small- cap space, where there may be issues with low floating stock, moderate liquidity and high impact costs. However, with strong bottom-up stock-picking capability backed by strong analytics and research, all our funds, including our mid-cap fund, continues to be well-positioned to identify and invest in the ideas in this space.
Growing clout of domestic funds vis-a-vis FIIs
FII flows into Indian markets have been skittish in 2017 as they continue to be watchful of the impact of demonetisation and GST implementation on GDP growth. The pace of growth of DIIs through mutual funds, insurance and pension funds has clearly outstripped that of the FIIs in the past year. Incrementally, mutual funds' equity assets grew by 48 per cent over the last 12 months (as of July '17), while FIIs grew only by 21 per cent.
Outlook for equity and debt
In equity markets, while valuations are not cheap, they are not in the bubble territory yet. As markets wait for earnings recovery, the near-term performance will moderate. However, medium-term returns from the markets could still be reasonable as the impact of economic reforms plays out fully.
We may be approaching the end of the rate-cut cycle, with some probability attached to a final rate cut of 25 bps in the next couple of months if GDP growth remains tepid. Our base case remains for an extended pause, with RBI maintaining neutral stance.