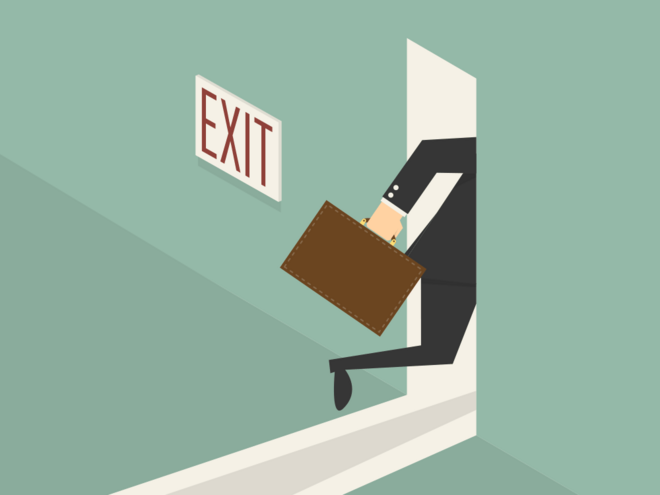 In the past two to three months, some equity funds that previously didn't charge any exit load have started levying a penalty if investors sold mutual funds early. While funds with no exit load are not necessarily superior to the ones that have exit load, clearly equity funds are trying to dissuade investors from early redemption after the huge rally in equity markets for the past one year. Let's have a look at these changes, and find out what may be driving fund houses to tweak exit loads or levy them afresh.
More than two dozen equity funds have announced exit load charges in the last few months. However, only a few like Reliance Growth Fund and Reliance Vision Fund have actually removed exit loads. A bulk of the exit load announcements have been in roughly two categories.
For the last two months some mutual funds have started charging exit loads. Kotak Classic Equity Fund is charging 1 per cent if redeemed or switched within a year and SBI Nifty Index Fund is now charging 0.20 per cent load if units are redeemed within 15 days.
Some equity funds have tweaked the time period for the implementation of the load. IIFL India Growth Fund will now charge an exit load of 2 per cent if redemption takes place within two months from the date of allotment. Earlier the penalty was 2 per cent if redeemed before two months and 1 per cent if redeemed between two to six months.
The idea behind imposing exit loads is to discourage premature withdrawals. Funds managers usually like their investors to stay invested in the schemes for longer durations. Value Research decided to explore what fund managers are thinking regarding exit loads.
Motilal Oswal Mutual Fund is one of the fund-houses that has recently imposed loads on some of their funds. None of its four schemes - Motilal Oswal MOSt Focused 25 Fund, Motilal Oswal MOSt Focused Midcap 30 Fund, Motilal Oswal MOSt Focused Multicap 35 Fund and Motilal Oswal MOSt Focused Dynamic Equity Fund previously had any exit load. But now, they charge an exit load of 1 per cent if the investment is redeemed before one year.
Motilal Oswal MF CEO Aashish P. Somaiyaa says when returns come faster than anticipated, people tend to move in and out. "We are in a situation where if you take one year, two years, three years-- any time frame people are getting over 20 per cent returns absolute or compounded as the case may be. So, the tendency to forget original plan and churn in and out goes up. Churn is also a function of pricing policies. We do not do any upfronting, instead we pay flat trail so we or distributors aren't inducing the churn, it's purely client behaviour which we have to safeguard against."
Some older funds have also started levying exit loads after doing away with it for sometime. A good example would be Kotak Classic Equity Fund, launched in 2005. It now charges a load of 1 per cent for redemptions (and switches) within a year. A Kotak MF spokesperson said: "Equity funds warrant an exit load to dissuade investors from an early redemption as equity markets can be highly volatile in the short term. Therefore, we re-introduced exit load of 1 per cent for a year in Kotak Classic Equity." Earlier the fund had removed exit load in 2014.
There are many funds that are now levying exit loads for a much shorter period than for which they did previously. For instance HDFC Index Fund - SENSEX Plan, is now charging 0.25 per cent load if units are redeemed / switched within three days, compared to 1 per cent previously when units were redeemed / switched within 30 days. HDFC Index Fund - NIFTY Plan also has changed its exit load with changing times. It levies a 0.25 per cent load if units are redeemed / switched within three days as compared to 1 per cent load if units were redeemed / switched within three months.
Experts say that with a buoyant equity market, many investors are quickly making money through index funds like traders. Some fund houses are imposing exit loads to check early redemptions, a practice that was done away with for the past few years.
Earlier, fund-houses used the money from exit loads and then utilized them for sales and marketing activities across the spectrum. In 2012, SEBI directed that exit loads should be ploughed back to the respective schemes.