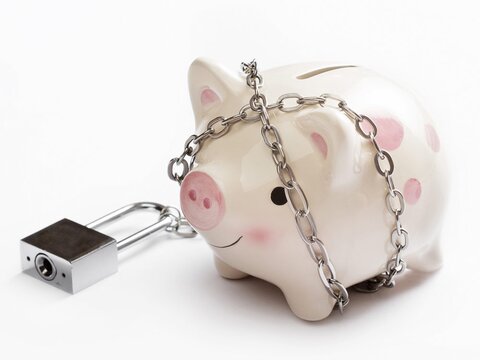 Last week, I wrote a column about the high returns made by investors because they were dead. Here's what I wrote, "Being dead may be a good investing strategy. Some years ago, Fidelity Investments conducted a study in the US to find out what kind of investor accounts had the best returns. It turned out that the highest returns were from investors who had completely forgotten about their investments for years, even decades. Not just that, they also discovered that a good proportion of these investors had died a long time ago. That's right. As far as managing your investment portfolio goes, the most profitable strategy may be to do exactly what a dead person would do -- which is nothing."
Later, I came across an article about investors who had an even longer time horizon--about 82 years. This is an American mutual fund named Voya Corporate Leaders Trust Fund, which has not made any changes to its holdings since 1935! That sounds unbelievable but it's true. The fund was started in 1935. It's initial fund managers selected 30 stocks which they thought were the best companies at that time ('Corporate Leaders') and bought equal amounts of the shares of each.
Over the next 82 years, no deliberate change has been made to this mutual fund's portfolio. Some changes have happened automatically as companies have merged or been acquired. For example, the fund now has Exxon in its portfolio, which is a descendant of the historic Standard Oil company of John Rockefeller. It has Warren Buffett's Berkshire Hathaway because it originally had Santa Fe Railway and another company that Buffett eventually acquired.
Over the years, some names that were corporate leaders still have the same status; DuPont, General Electric, and Procter & Gamble being the most prominent examples in Voya's portfolio. However, a number of companies have disappeared, reducing the original number of holdings from 30 to 21. The important thing is that this fund has beaten the markets by a huge margin. From 1935 till date this fund has had returns of 10.6% a year, which is about 3900 times. During the same period, the Dow Jones Industrial Index (S&P 500 was started much later) is up 6.7% p.a., or 200 times.
Can we learn anything from this fund? It's easy to dismiss something like this as a fluke and active stock investors and mutual fund industry professionals would like to do so. The reason is that this fund has not needed a fund manager or even an equity analyst for 82 years and has charged very low expenses. It essentially shows that over a long term, very high returns can be made without any further action. Once you select a set of good stocks, then no more actions may be needed for long periods.
Should an equity investor try this kind of a buy-and-hold strategy? Of course, no individual can have a 80-year horizon. However, buying a set of carefully chosen companies and then forgetting about the portfolio for a couple of decades is not a bad idea. It's hard to go back in time and simulate such an investment because one would be biased by one's knowledge of what actually happened to the stocks later. In practice, the best way for an individual investor to replicate such a strategy could be to invest in an index fund (or better, an ETF which is a lower cost equivalent) and then forget about it. Unlike the Voya fund, indices are not static--they are changed by the stock exchanges when companies fall from or rise into significance. However, it's a close enough approximation of the strategy and the past returns are there for all to see. An added advantage is that you can invest through an SIP and make the inherent volatility of stocks to work in your favour.
Either way, whether you choose to buy stocks directly or through a passive fund, doing very little and letting time take care of things is a great strategy for making money.