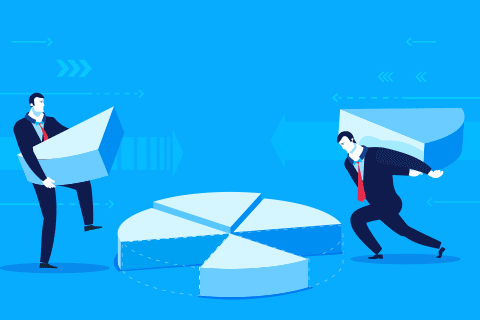 Globally renowned business author Michael LeBoeuf says that the key to successful investing can be summed up in just two words: asset allocation. For ordinary investors who have a tough time arriving at the magic number or re-balancing their portfolios, Indian mutual funds have come up with asset-allocation funds. These funds vary their asset allocations as per the market conditions. They follow certain models, which are generally based on the Nifty 50's price-to-earnings ratio, to determine their asset allocations. They try to avoid pricey markets by raising their debt allocation and go reverse in undervalued markets.
We studied nine asset-allocation schemes. Many of these schemes are fund of funds (FoFs), so investors have to bear a two-layer expense structure.
Performance card
The table below summarises the performance of asset-allocation funds, along with their current asset allocations. Given their active asset allocation, one would expect them do well, but this is not always the case. Not only do their returns vary, they also pale in comparison to those from multi-cap funds and balanced funds over the long term. By just staying invested in equities (as is the case with multi-cap funds) or by sticking to a steady equity-debt allocation (as is the case with balanced funds), one can do pretty well.
Also, since asset-allocation funds are treated as debt funds, they don't have zero tax on long-term capital gains. On the other hand, there is no long-term capital-gains tax on equity and balanced funds.
Different strategies
The current asset allocations of the eight funds shows us how they are currently positioned. Their asset allocations also reflect how the fund managers see the current market. For instance, while Birla SL Balanced Advantage is deep into equity, Birla SL Asset Allocator has a high debt allocation (and they belong to the same fund house!). Given the deviance in their asset allocations, it's difficult for the lay investor to determine whom to go along with. Perhaps investors will have to wait until Mr LeBoeuf provides more insights into the curious case of Indian asset-allocation funds.