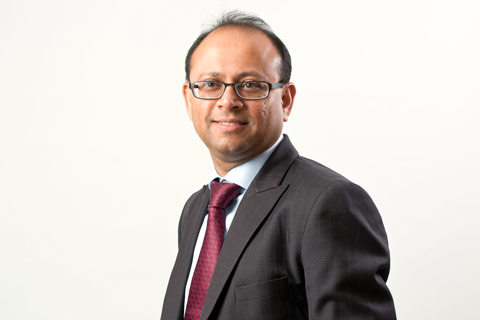 The debt problems of India Inc and credit events at debt funds have been in the news. Value Research spoke to a few seasoned debt managers to get their perspective on top-of-mind questions for investors. Here, Rahul Buskute, Head of Structured and Credit Investments at ICICI Prudential AMC answers a few questions on this issue.
We have recently seen a couple of instances of debt funds seeing a sudden NAV blip due to credit downgrades. Are these one-offs or will they keep happening?
First of all, none of our funds were involved in recent events. Secondly, the events were a case in isolation and the funds that were impacted would be very miniscule, in relation to the money industry is managing in said categories.
Having mentioned this, one should understand that events are a part of life in investing. What anyone can try to do is to limit the impact of the event through robust risk management framework. Also, now distributors and investors are looking beyond Yield-to-Maturity and performance and are questioning how performance is generated.
Is the overall credit profile of India Inc improving?
There is a dichotomy. With some sectors, there are issues, undoubtedly, - power, infrastructure, metals. But majority of the corporates do not have high debt on their balance sheets. Currently, the average capacity utilisation for key sectors is 65-70 per cent. What that means is that companies have already invested in plants that are only partially utilised. The financing of these plants has already been completed 4-5 years ago. If the GDP is growing even at 5-6 per cent it may lead to a sales growth of 8-10 per cent and a higher percentage of profit growth. Ordinarily companies could use these profits to leverage and set up additional capacities. But at present, these profits are being used to reduce debt levels.
So this leads to a natural tailwind of improving credit metrics, where profits are increasing but debt is getting reduced. If you look at P&L, finance costs of companies have come down by 250-300 basis points due to falling interest rates. These can also lead to improving credit positions and ratings. In our own portfolios, we have seen over 19 upgrades across a multitude of industries- autos, auto components, plastics, chemicals, media etc as compared to 3-4 downgrades in the last three and a half years mainly in metals. This indicates that credit ratings are improving across a range of sectors. When it comes to demonetisation, we believe the impact is likely to be transitionary for most industries. Most consumer sectors have only seen a deferral and not destruction of demand due to it.
The blip in NAVs of credit funds, in recent cases, is sharp because of sudden and sharp downgrades in the credit ratings of the bond. Can AMCs not be ahead of the curve on such events?
There is definitely a priority within the product manufacturers to strength risk management practices, which includes accessing credit better. However, there are situations where certain regulatory change could cause rating changes for sectors or companies. You may not have a crystal ball to predict those changes. Some events come about due to global changes like a Lehman Brothers collapse or a Brexit. These changes cannot be foreseen and if they are foreseen you may not be able to gauge the impact immediately. In such cases if investors are patient, they can ride out these events.
I think it is important for AMCs to do proprietary research around the credit profiles of the bonds they own in addition to relying on third party ratings. Distributors too need to ask tough questions of fund managers and ensure that the funds they recommend are suitable for investors.
On equity funds, AMCs employ many filters to restrict the investible universe of stocks to the less risky companies- these are based on governance record, return on equity, market cap and so on. Do you have similar filters for debt funds?
Yes there are several filters when it comes to debt investments as well. It starts with the risk appetite. Returns are a function of risk. A large part of returns in this asset class are predicated on the risk you are taking. The risks we at ICICI Prudential watch out for are liquidity risk, credit risk, concentration risk and duration risk.
On credit risk, we analyse balance sheets, past promoter behaviour and industry trends to gauge where the issuer stands. Usually, looking at promoter behaviour across cycles gives you good insight into what may happen if things go wrong. On concentration, we have set limits within each fund.
There are calls like how much duration we want to take in an accrual fund. We have product wise caps on duration.
Similarly, we also have product wise, category wise and even AMC wise cap on concentration risks. We track our exposure as an AMC to different corporates. We also do this at the promoter level, as risks can transmit from one group entity to another.
We see liquidity risk as the most important given the need to service unitholders when they demand their money. Liquidity is a well understood risk. To assess this, we look at the liability profile of the fund. We track daily fund flows on all of our funds from this perspective.
Isn't the lack of depth in the corporate bond market an issue?
If you see the last ten years data, the corporate bond market has been acquiring more depth. One reason is that the MF industry has really grown its assets in this segment. RBI has also taken many steps to encourage more corporate borrowers to tap the market. The bond market has been quicker and more efficient at transmitting rate changes than banks. Therefore you see the most credit worthy borrowers now coming to the bond market for their fund requirements. Some corporate names which used to only raise CPs are now in the NCD market. The low rates are also inducing them to do this. So if ask if the depth is the same as equities, the answer is no. But with every passing year, it is improving.
In the May 2017 issue of MFI, we have presented a list of things that investors should know before investing in debt funds.