Our Q & A session with Nilesh Shetty, co-fund manager, Quantum Long Term Equity Fund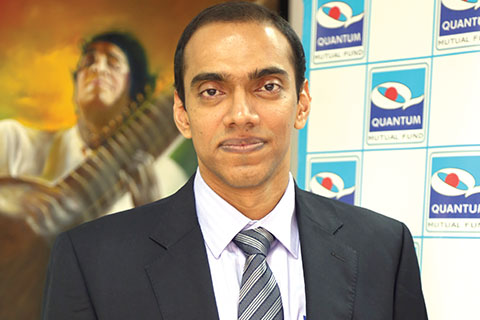 What is the investment strategy of your fund? (Including internal rules on investment universe, capitalisation orientation and maximum cash allocation)
Our fund follows value style of investing. Our strategy remains to buy good stocks at reasonable valuations to generate sustainable long term returns. We are purely bottom up stock pickers and just focus on long term fundamentals while trying to value companies. In euphoric markets, driven by momentum, the fund will sell stocks which are overvalued and wait on the sidelines. There is a focus on individual companies and their management. We do not take any view on markets and avoid making portfolio changes based on the same.
What are the essential attributes for the stocks to be in your portfolio?
We have a liquidity filter of at least $1 mn daily trading volume in the stocks that we own, apart from that we do have any market capitalization or sector bias. We have a predetermined Buy and Sell limit for each stock actively covered by our research team. The limits are decided based on sustainable cash flow generating ability of a company and its long term valuation bands. Once a stock hits our buy limit it finds its way into our portfolio and once it hits our sell limit it exits our portfolio.
What kind of stocks never enters your portfolio?
Companies with weak corporate governance and a history of treating minority shareholders poorly do not come into our portfolio.
What will you attribute the relatively consistent performance of your fund in recent years?
In the value style of investment we try and buy companies at deep discounts and sell companies when they are expensive based on internal research. Our track record built over the last decade proves that we have stuck to our stated philosophy.
Any tactical miss you regret (not having, or not having enough or holding something) in your portfolio?
We have made mistakes in our research of not recognizing changed environment for a particular business and factoring the same. But given that we do not take broad market level calls most of our mistakes have been at the stock level and not a tactical miss.