Manish Gunwani, fund manager, ICICI Pru Focused Bluechip Equity Fund, gives his view on the rising large-cap fund.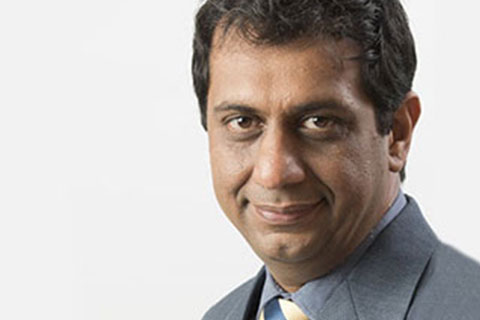 Note: The fund is currently managed by Sanakaran Naren and Rajat Chandak.
What is the investment strategy of your fund? (Including internal rules on Investment universe, capitalization orientation and maximum cash allocation)
The fund essentially relies on bottom up stock selection to identify companies that offer reasonable potential for long-term growth. The role of top down is restricted by limiting sector deviations from the benchmark to +/- 5% for large sectors. The endeavour is to select high conviction stock/s in a sector and adopt "buy and hold" strategy than to diversify into many stocks confined to sectors. It comprises of top 100 stocks by market capitalisation on National Stock Exchange.

What are the essential attributes for the stocks to be in your portfolio?
The scheme seeks to invest in large cap companies with a proven track record, quality management and good growth potential. Generally, large caps may turn out to be a good bet in turbulent economic conditions as these companies are more stable, and less volatile; and, their robust business models helps them recover more quickly in a reviving economy.

The stock selection of this fund essentially relies on evaluating the following aspects about the stock:
Business model in terms of

long term

growth prospects, competitive advantage and barriers to entry and moat among others

Quality of the management in terms of execution, corporate governance and past record

Valuations in both absolute as well as in relative terms

What kind of stocks never enter your portfolio?
Our universe is typically top 100 stocks by market cap so midcaps and small caps are not part of the portfolio.

What will you attribute the relatively consistent performance of your fund in recent years?
The performance of the fund has been aided by focus on bottom-up stock selection in each sector. All the relevant factors are taken into consideration while picking a stock - its business model, management quality, valuation etc. - and choose an appropriate weight in the portfolio.

Any tactical miss you regret (not having, or not having enough or holding something) in your portfolio?
The steep fall in crude oil price from $100 to $50 altered the economics of many sectors like impacting upstream oil companies and benefitting FMCG, oil marketing companies etc. It was very difficult for anyone to predict this steep a fall and hence there was not too much time to shift the positions in favour of the beneficiaries of such a move.