Kumar Shankar Roy speaks to Chirag Mehta, fund manager, Quantum Mutual Fund, to get his views on what to expect from gold in 2017.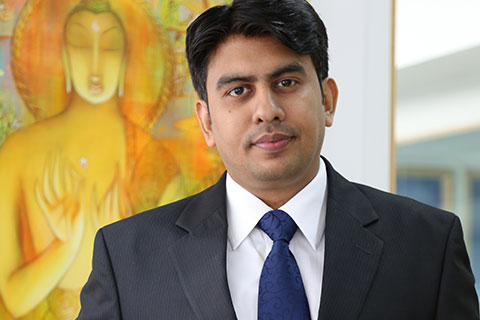 Gold ETFs have managed positive returns in 2016, despite the recent setback. What returns do you expect from the asset in 2017?
2016 has been one of the most interesting years for gold that I have witnessed in many years. Importantly, breaking out from a string of yearly losses, this year gold delivered gains of 7 per cent. We saw a number of shocking developments, with the central bank's experiment getting more unconventional than one can imagine. At the other end of the spectrum were the more surprising outcomes like the Brexit or the Trump election win. However, the way the markets have reacted has been completely counterintuitive. One thing that clearly emerges from this year's dramatic episodes is the anti-establishment wave and the move towards de-globalisation.
Even with the uncertain outcomes like Trump presidency and Italian referendum, gold prices have continued to fall. This has more to do with the sharp increase in bond yields post the Trump win. The mere probability of the US economy improving under Trump's presidency has financial markets bracing for higher interest rates. Interest rates have gone up more than any increase in inflation expectations, leading to higher real interest rates. All this has manifested as renewed dollar strength, tightening of credit spreads and positive stock markets, ensuring a correction in gold prices.
As real interest rates start to decline, the strength of the dollar would reverse and also make the lower end of the yield curve fall faster in anticipation of lower rate hikes. This will be extremely bullish for gold. Markets were playing the 'lower for longer' theme. If yields continue to increase, it won't just be bond prices that will collapse, but every asset that has priced in the so-called 'risk-free' rate of return offered by sovereign debt. The problem is that with such leveraged economies, elevated asset prices, rising bond yields and the anticipation of further increase in rates may well cause risk premia to rise, i.e., volatility in the market to increase. The associated volatility may cause financial conditions to deteriorate, providing the Fed enough excuse to abandon rate hikes. The anticipation of higher real rates may fizzle out yet again, providing support for the gold prices.
Will demonetisation have a lasting impact on gold buying in India? Will it impact returns from this asset?
Demonetisation is likely to have a positive impact on gold buying in India. In the short term, there could be a decline in demand on account of cash crunch. Beyond that the demand for gold should increase.
Gold returns in India mainly track global price trends. After the unexpected spike post US elections, what do you think is the outlook for global gold prices?
There exist more uncertainties than certainties in the global macroeconomic environment, of which Trump's presidency is a big unknown. We believe that barring the near term, gold prices should start moving gradually upwards in 2017.
As Indian gold ETF returns depend on the exchange rate, what is your outlook for the rupee?
Demonetisation could have inflationary implications as well as lead to foreign-fund outflows on account of growth concerns. Both of these factors could possibly lead to depreciation of the Indian currency.
Fundamentally speaking, jewellery demand worldwide seems to be on a weak wicket. Central bank buying has also reduced sharply this year. Supply from recycling is higher. So what are the fundamental drivers that can support gold?
Demand from India and China will recover. The premiums in China have already increased as demand in the Chinese New Year would be higher. However, investment demand drives prices higher. The current macroeconomic backdrop would drive more investment demand to gold. We believe diversification of reserves and investment in gold will continue.
Why have central banks sharply reduced their gold purchases in 2016?
Yes, central banks have reduced their gold purchase but it stood at a respectable 271 tonnes as compared to 407 tonnes last year. Gold purchases, among other things, are driven by currency movements, forex accumulation, etc. We expect central banks to remain interested in diversifying their forex reserves going forward.
Gold was traditionally an inflation hedge. Now that we are returning from a deflationary environment to one that is mildly inflationary (oil and commodities are up sharply), will gold deliver better performance?
Beyond the short term, we expect real rates to move lower, resulting in higher gold prices.
There seem to be so many variables that gold investors must watch out for - the US dollar direction, oil prices, inflation, demand and supply for gold. Can you pinpoint the three biggest drivers of gold returns over the long term?
We would advocate tracking real interest rates, the US dollar and financial-market factors like stock markets, credit spreads, etc.
In what way do gold ETFs score over sovereign gold bonds, which also offer an interest payout on the investment?
ETFs have physical gold backing. They also offer established liquidity, with availability at any time of your choosing. You can take the SIP route with ETFs, which isn't possible with sovereign bonds.
Are gold-mining stocks a better bet than owning physical gold?
No, gold-mining stocks do not provide the necessary diversification that gold provides. Apart from the gold price, there are various other factors that impact the earnings and returns of gold-mining companies.