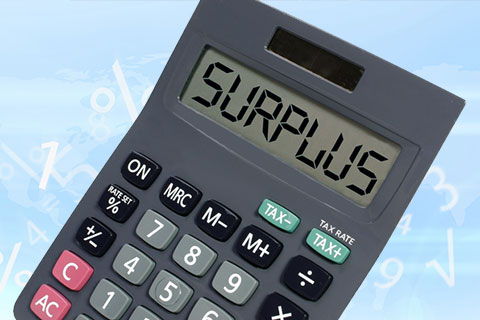 Many analysts like companies with high cash and cash equivalents on their balance sheets. It is often believed that the stocks of such companies outperform. We conducted a historical analysis to find out whether this hypothesis is true or not. We considered those BSE 500 companies that had a cash-to-market-cap ratio of 50 per cent or above and an ROCE of more than 10 per cent as on March 31, 2006. There were 19 such companies. We then calculated their annualised return over ten years (see Table 1).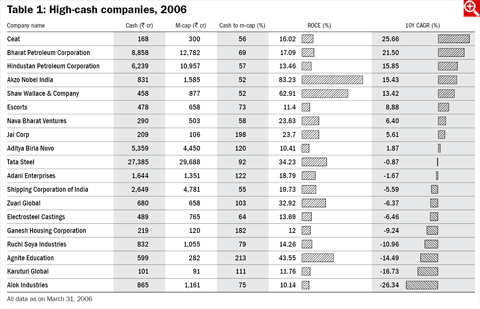 Out of 19 companies, only five generated a reasonable return, whereas 14 underperformed. We can thus conclude that having cash on the balance sheet isn't a telltale sign of outperformance. Table 2 lists high-cash-to-market-cap companies presently, with an ROCE of more than 10 per cent.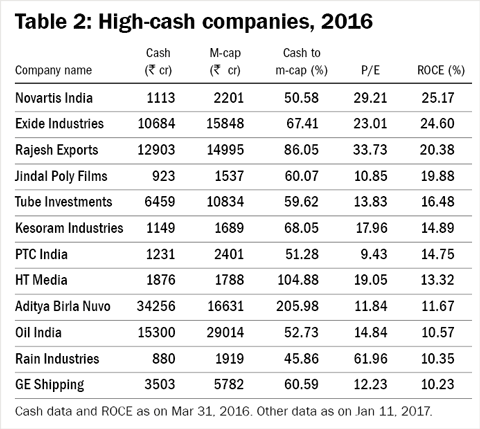 This column appeared in the December 2016 Issue of Wealth Insight.