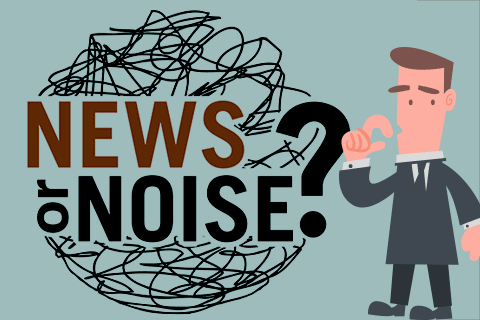 Over the last two weeks, while answering investors' questions during the first two episodes of Value Research's new video series Money Hangouts (in association with Birla Sun Life Mutual Fund), I was struck by the high level of 'news noise' nowadays. It seems that of the people who think through their investments and try to base them on some kind of research, it's the sort of time when there seem to be far too many things happening that could impact their investments.
First there is the extraordinary spectacle of the US presidential elections, and the general threat of upheaval if either of the two (!) candidates wins. Then there's the Tata soap opera, which now promises to run for many episodes over a long season. From the UK comes the news of a surprise court decision about Brexit. GST seems to be on track, but as details about the tax structure emerge, there's plenty of room to speculate about which sector or industry will be impacted positively or negatively.
There are questions from investors about how they should change their investment plans in response to all these. The most common idea that people get is that there's uncertainty or volatility and perhaps they should wait and not invest. Unfortunately, this idea is completely wrong, and on two levels. Firstly, there is no way to predict what the long-term impact of any of these events will be. Secondly, if these events do indeed portend bad times for the equity markets, then surely that's a reason to invest rather than not invest. Eventually, investments made in bad times earn much more than those made in good times. Either way, the best thing to do is to recognise the daily flow of news as noise and make sure that it does not disrupt your investing plans.