Vinay Paharia of Invesco India Mid N Small Cap Fund gives us his takes on on the fund.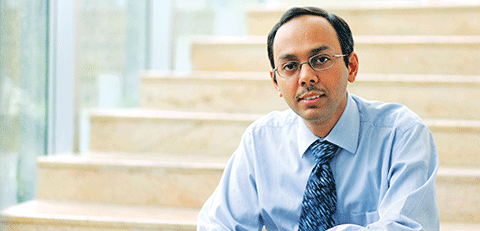 What is your investment universe?
The equity investment universe for the fund house includes uncommon companies in BSE 200 Index and CNX MidCap Index along with some select bottom up stock ideas. The stock universe for the fund includes midcap and smallcap companies from the equity investment universe for the fund house. The total universe of stocks for the fund house as on 30th June, 2016 was at 291 stocks.
What attributes should a stock have for it to become a part of your portfolio?
We only invest in companies that meet the stock selection principles as laid out in our investment process. We look at both qualitative and quantitative factors. A key quantitative parameter which we tend to follow is return on capital. We tend to buy into companies which have demonstrated long-term return on equity significantly higher than the cost of equity, which we internally have set at 15 per cent. We emphasize the trends and patterns discerned from historical performance and less on forecasts.
A corollary of high return is equity is that the company should have less leverage on its balance sheet. This scenario is also a result of high return on capital. If you have high returns on capital, the business would automatically generate high cash flow and as a result of that the company tends to have lower leverage.
In case of the qualitative parameters, we tend to look at management quality, the company's business model and the competitive advantages that it possesses. And what has happened in the past is often a good indicator of these qualitative parameters. The annual report and the disclosures therein also enable us to gauge the quality of the management.
Last but not least, valuations play a key role in buying a stock. Valuation is not just a single number but also has to be looked at from the prism of quality and potential growth. In this context, we are guided more by sustainable growth rather than just an extrapolation of what has been achieved in recent years. Companies that don't meet our stock selection principles are avoided. Our Midcap funds are guided solely by bottom-up stock selection. We look in invest in companies that can grow in size and scale over time.
What kind of stocks never enter your portfolio?
The avoid lists is evolved from both quantitative as well as qualitative factors. Qualitative factors are basically companies that have low returns on capital on a structural basis and/or companies where management actions are a concern. We also stay away from companies, which don't have a very sustainable growth path. We prefer not getting into companies where there are some concerns on balance sheets. Given the current economic situation, we also believe that, one should stay away from companies that have weak balance sheet or weak cash flows.
What will you attribute the relatively superior performance of your fund to in recent years?
Our outperformance in CY15 was driven by stocks from Consumer Discretionary and Industrials sectors, while the detractors included stocks from the Financials and IT sectors.
A common thread in most of the performers was good underlying business quality, consistent financial performance and reasonable valuations when we invested in them. Also not owning companies, which had poor balance sheets added to our overall performance.
We have reduced our exposure to stocks where we were uncomfortable with their rich valuations and increased our allocation to stocks of companies where valuations are reasonable but the companies are experiencing cyclical headwinds. This strategy has not yet worked in our favor and has resulted in our muted YTD performance. But as and when economic trends improve we expect this to benefit the portfolio.

Is there any tactical miss you regret (for instance, not owning a stock or not owning enough of it)?
In retrospect, we may have exited some growth stocks too early on valuation concerns.