Conscious of value, the fund deploys the price-to-earnings metric to pick stocks.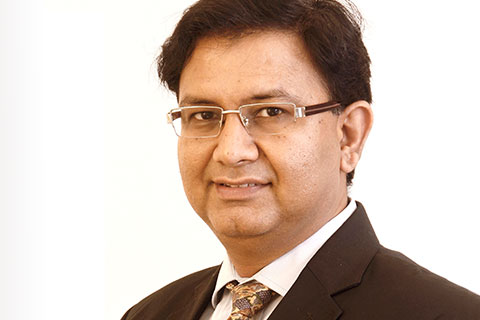 What has resulted in the fund's outperformance?
Tata Equity PE Fund continues its endeavor to focus on value through the "Price to Earnings". The "value zone" of the market has done quite well in this calender year. While the fund has benefited from this trend, right sector/stock allocations have also helped it propel returns.
You took over the helm of the fund in April this year. Have you made any changes to its strategy?
While the strategy has remained consistent, there was a growing realization that gaps in value were few and far between, and thus would be closed quite rapidly. Armed with this understanding, we chose to aggressively build on our positions in key private sector financiers, added insurance stakes when we felt they were in value zone and so on. While the mandate was to look for low PE stocks, we combined this with consciously preferring themes/stocks that had secular growth credentials.
A couple of stocks in your portfolio have higher P/Es than that of the Sensex. How do you see this?
The Fund's mandate is to have 70% weight in stocks having PE less than 12 month trailing PE of Sensex. It does allow 30% weight to be in names that have a higher PE than Sensex. Also, one of the names that you mentioned was a low PE stock just a couple of months back, but mind you, it was not the only reason for its selection.
Apart from the P/E criterion, what other criteria do you use to select stocks for your fund?
In our view, investment opportunities with low PE is just the starting point. Its not an end in itself. There are several other tick boxes that we look for, foremost among them being the "secularity" of the business model, whether it can continue to grow profitably for all stakeholders.
Does the fund take any tactical calls also?
Yes we do take tactical calls on especially when in commodity led sectors.
When do you sell a stock?
If we think that the theme/stock has closed the value gap, or if there are better return alternatives present, we choose to prune our holdings.
If a stock becomes expensive as compared to the Sensex, how long do you hold onto it.
If the stock continues to offer value in our view and can generate long term wealth, we prefer to hold on to it. If we do go below 70% criterion of low PE stocks, we are allowed upto 3 months to normalize it.
How do you determine allocation between large, mid and small caps?
If you see this funds track record over the last few years, large caps have largely been 55%+ of holdings. Liquidity is an important criterion for us, and scores high while selection. That said, our focus also continues to be to look for investment themes that can create longer term sustainable "value", notwithstanding their current market capitalization. It is the potential that counts ultimately.
How do you determine allocation across sectors?
We are mindful of the key indices sector weightages, but may have skewness in favour of certain sectors from time to time owing to the mandate of the fund.
What can investors expect from your fund in the future?
The fund has a long performance track record and has proven itself across time frames (from 1 to 10 years). This itself speaks volumes about the fund's investment strategy. In our view, the SIP route is the best way to optimize returns from this fund over the long term, and we are confident that this should sustain going forward as well.