Our Q & A session with Rupesh Patel, fund manager, Tata Equity Opportunities Fund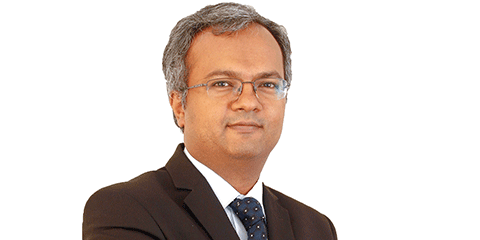 What is the investment strategy of Tata Equity Opportunities? (Including internal rules on investment universe, capitalisation orientation and maximum cash allocation)
The investment strategy for the fund is to run it as a diversified equity fund with bottom up approach to stock picking. The focus is on buying good quality businesses which have compounding characteristics, strong growth potential, good capital efficiency and are run by competent management teams. At the same time, fund seeks tactical opportunities to benefit from special situations arising out of market, industry or stock specific developments. From the risk management perspective, the fund desists from taking large concentrated bets on a single stock as it helps in limiting downsides when the investment argument does not play out.
What are the essential attributes for the stocks to be in our portfolio?
To be a core holding of the portfolio, the underlying businesses should have compounding characteristics, strong growth potential, good capital efficiency and should be run by competent management teams. Valuation is another important factor we consider important while picking stocks, however, if a company has long term growth potential but appears expensive based on near term valuations, we would be comfortable holding the same.
What kind of stocks never enter your portfolio?
While considering investment opportunities, basic management quality is considered a pre-requisite. A company that fails to pass this basic filter would not be considered for investments despite prospects for its stock price appreciation. We generally desist from investing in companies that have a track record of poor capital allocation decisions, governance issues, etc.

Any tactical miss you regret (not having, or not having enough or holding something) in your portfolio?
Nothing to regret in terms of tactical misses as one can not get all of them right at all times. However, I regret missing on to some of the structural compounding stories as I either did not buy them at all or did not buy enough as they appeared expensive on near term valuation parameters.