Our Q & A session with Nilesh Surana, fund manager, Mirae Asset India Opportunities Fund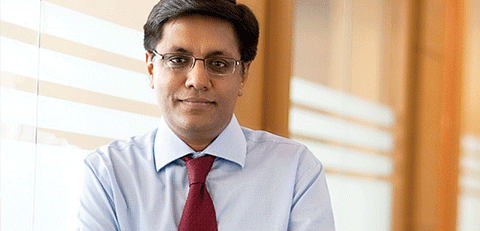 What is the investment strategy of your fund? (Including internal rules on investment universe, capitalization orientation and maximum cash allocation)
The investment approach is to focus on stock selection as returns are driven by individual merit of business. From portfolio construct perspective, the approach is to have diversification across sectors and stocks for an optimal risk-adjusted return. The fund is benchmarked to BSE-200 Index. While we are size and sector agnostic, there is no significant variation vis-a-vis the benchmark on market capitalisation - typically large caps will be about 75% of portfolio.
What attributes should a stock have for it to become a part of your portfolio?
Stock selection process has three aspects: Business selection, Management analysis, and valuation. We look of quality businesses with decent growth prospects as well as return on equity. These two parameters are important initial filters. Second filter is with respect to management analysis, wherein we evaluate the track record and corporate governance. The last factor is related to valuation - Value has to be more than the market price so that there is enough 'margin of safety'.
Our investment style is to follow GARP approach, i.e. "Quality Growth at a Reasonable price". I would say that while participating in growth businesses, it is important to see that growth is a subset of value. We do not shy away from taking Contrarian opportunities, particularly when quality businesses are passing through tough times which impair only near term prospects, but long-term prospects are intact. In our experience, good quality benchmark companies, when passing through tough times momentarily are good investments.
What kind of stocks never enters your portfolio?
We avoid companies which have sub-optimal return on capital employed; lack basic quality of management (while this is qualitative criteria, it can gauged by RoE (Return on Equity), capital allocation, etc.), and minimum size of cash flow (say less than Rs 100 crores).
What will you attribute the relatively consistent performance of your fund in recent years?
Disciplined approach to investing, with focus on "quality up to a reasonable price", has helped us deliver as satisfactory track record.
Our attribution analysis suggests that at an aggregate level, alpha generation has been from stock selection, rather than sectoral calls.
Is there any tactical miss you regret (for instance, not owning a stock or not owning enough of it)?
I will say that regrets are mainly related to errors of omission, where not participating in good stocks primarily due to our lack of understanding regarding the potential of business.