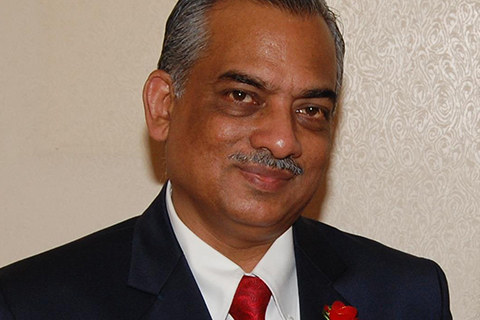 Sixty-four-year-old Anthony D'souza (now retired) has always been charmed with the idea of making money earn for him. The Mumbaikar, who spent a large amount of time manning senior roles in tech firms, was attracted to fixed income options when he first started investing in 1978. Then came stocks. His first buys were MICO, Lipton (he holds it to this day as HUL), Colour Chem, BOSCH etc. In the heydays of IPOs, he applied for most IPOs, likening them to lotteries! After his return to India in early 2001, his successful tryst with mutual funds finally began in 2004, after he came across Value Research.
His first MF investment was Tata Dividend Yield Fund. In the very same quarter, he added Reliance Equity Opportunities Fund, Franklin India Flexi Cap Fund, Fidelity Equity Fund and SBI Magnum COMMA Fund. This was in contrast to his initial beginnings, way back in 1978, when D'souza had very little surplus money.
"I started investing in CDRs and Reliance convertible debentures series," says the investor, inspired by Warren Buffett after reading about him in Value Research.
"It was very hard to find (VR magazines) on the stands then, but I would go through great lengths to get a copy...In the early days, the Economic Times was the most reliable paper to read for financial news. But actual data was hard to come by... (now) I rely almost solely on MFI for mutual fund investments," says D'souza.
Over the years, Ridham Desai, with his views on macros and Indian markets, has influenced D'souza tremendously, as has Andrew Holland, Samir Arora, I.V.Subramaniam (Subbu), and Kenneth Andrade.
It is interesting to note that D'souza does not have any SIPs. He doesn't like gold as well. "I had briefly invested in gold ETFs, but commodities is an area that I do not fully understand, hence I find it best to stay away from," D'souza says.
He keeps a close watch on investments, and rebalances half-yearly. Churning happens when required but usually not before a 3 year holding period. Currently, 18% of his holdings are in debt MFs, 18% in equity MFs and 34% in pure equity.
This is one investor who is happy with his equity experience and has moderate return expectations. "Over the last five years the annualized growth of my mutual fund portfolio has been 12%, while that of my equity portfolio has been 20%. I am more than satisfied if I can achieve 12-15%....the heydays of the great bull runs are over for now. But just staying invested for the next 15 years one can be sure bull runs will come," asserts D'souza.
D'Souza turned to MFs after his experience with private equity investments left a bad taste in his mouth. His Portfolio Management Services experience was forgettable too.
In MF space, D'Souza's wealth creators have been pedigreed funds that were held for over 10 years viz. Tata Dividend Yield Fund (17% return), Reliance Equity Opportunities Fund (19%), Franklin India Flexi Cap (18%), L&T (Fidelity) Equity Fund (18%), Sundaram Select Midcap Fund (30%) and ICICI Prudential Value Discovery Fund (23%).
Where Value Research is really useful, according to D'Souza, is when it comes to new or lesser known funds that are the emerging stars of tomorrow. This is also for me a very big area of strength of VR, he says.
Are there any funds he has stuck on with despite a lackluster show? He exited Reliance Equity Opportunities Fund after 12 years, when its performance dropped quarter on quarter. D'souza is sticking on to Quantum Long Term Equity despite its poor patch in the recent past, he says.
For new investors, D'souza has a few suggestions. Firstly, it's not the amount of Income you earn, but the difference between your income and expenses, that leads to wealth creation. Secondly, he argues that keeping enough funds for an emergency prevents selling under duress. Lastly, be sure to get rid of the "rotten apples" quickly, says D'souza, as a rotten apple will never turn into a good one.
This column appeared in the September 2016 Issue of Mutual Fund Insight.