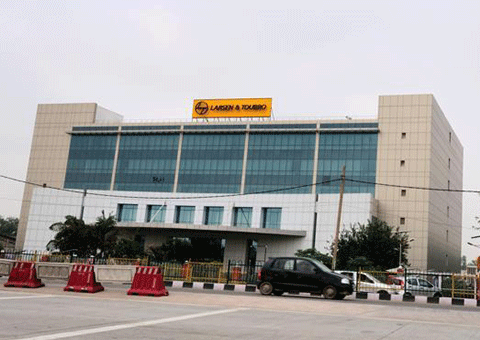 For a land of engineers, it is companies like L&T Technology Services that are its temples. 8000 of them (with an average age of 31) toil away in the company's facilities. It was established in 2014 from two former divisions of the famed Larsen & Toubro - Product Engineering Services and Integrated Engineering Services. The company essentially helps other companies design, develop, test and rollout their products and manufacturing processes. Which kind of companies, you ask? Telecom, Transport, Industrial Products, Processes and Medical Devices as the figure below shows. The company has 27 sales offices in India and 12 'Global Delivery Centres.' It also has 31 labs. Roughly 60% of its revenues come from the USA and about 20% from Europe with Fortune 500 names such as Caterpillar, John Deere, P&G and Shell featuring in the client list. As is common in small IT companies, a large proportion (about 54%) of revenues come from the top 20 customers. However 94.6% of them are repeat customers.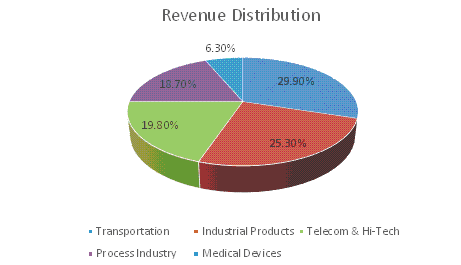 The company displays a scorching ROCE of 48.76%, no debt (other than short term borrowings) and loyal customers. Its pedigree is also impeccable and it's generous with dividends, distributing about 80% of its profits as dividends. Weighing against this are its heavy client concentration, relative youth and expensive valuation (PE of about 21 and PB of about 8. Another way of looking at it is that at its current price band it will be valued at more than 1 crore per employee.
Before you make up your mind, read the answers to our tests.
Who's selling and how much? Larsen & Toubro is lowering its stake in the company from 100% to 90%.
Here's our risk score based on the tests we have set. A higher positive score denotes a stronger investment case and vice versa.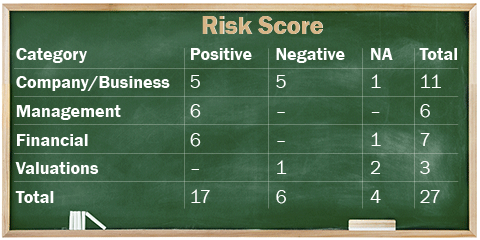 With inputs from Kashyap Sriram and Neil Borate.