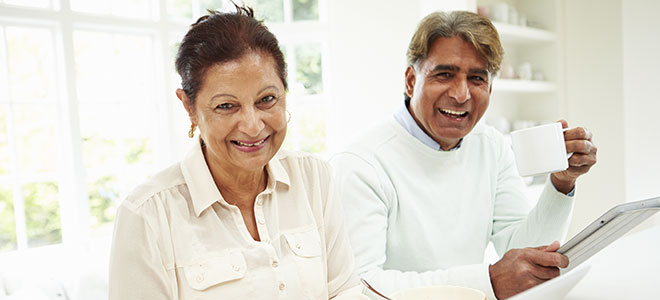 James (66) and Susan (61) recently sold their flat in Bandra and used part of the proceeds to purchase a home in Pune where they intend to retire. James's mother will also be moving with them to Pune. However they are yet to receive possession of the house despite paying the builder, most of the purchase price. The matter is pending in court. They have decided to temporarily rent a flat in Pune, till they receive possession.
What They Have:

Income: Nil
Expenses: 50,000 (Including rent)
30 lakhs EPF, 20 lakhs PPF, 50 lakhs in Debt Funds.
Gold: 10 lakhs
What They Want:

Retirement
Maintenance of James's mother
What They Should Do:

Emergency Funds: From the 50 lakhs that they have in debt fund, they should earmark 6 months expenses for any contingencies, that is,

Rs

3 lakh.
Health Insurance: At this age both James and Susan may not find health insurance at reasonable prices. Instead they should move the funds they have in gold (which does not yield any income) to a debt fund which can be set aside for their future health related expenses.
Life insurance: Some insurers offer term plans up to the age of 75. However since they are both retired, this may not be optimal for them. Nonetheless they must ensure that sufficient provision is made for James's mother from their existing savings.
Investment Portfolio: James and Susan are in situation where they are not sure how long it will take them to get possession of their house. They have both retired from their jobs and hence have no income other than the returns from their savings. Nonetheless their corpus (at a modest rate of return of 8.85%) including the PPF and EPF is sufficient to meet their retirement needs for another 30 years assuming they can prune their expenses somewhat to

Rs

45,000 per month. They can also consider switching 15-20 lakhs of their debt funds to equity with a minimum time horizon of 5 years through a Systematic Transfer Plan (STP), in order to achieve some growth in their savings.