What would one of India's top fund managers have to say about markets and equity investing if he is no longer an industry insider? It was this question, apart from the curiosity about how he was enjoying retired life, that drove me to seek a meeting with K N Sivasubramanian, former Chief Investment Officer of Franklin Templeton India at Chennai.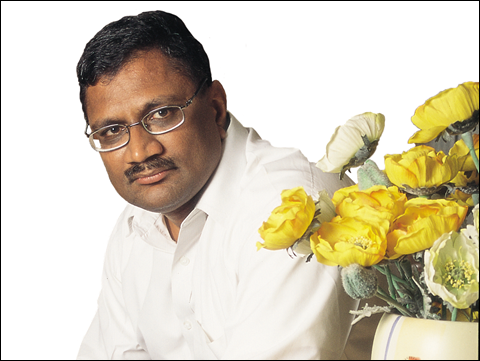 Driving down the scenic East Coast Road on the sweltering summer day, the temptation was quite strong to stop the car and slip down to the glittering grey-green sea, just off Siva's home at Palavakkam. I knocked the door to find Siva ready to chat, relaxed and as avidly interested in companies and investing as ever.
I took the plunge straightaway (into the interview, not the sea!) with 'Do you think that the stock market, like Chennai city, was overheating at the moment?' Siva agreed that some quality stocks had been bid up to too-high valuations and this reminded him of the mad rush for Nifty Fifty stocks in the US in the 70s, which came to a nasty end. But he believes that this rally is qualitatively better than the previous one.
What is so different? Siva says that it is in the nature of businesses that have led this bull run. Between 2003 and 2007, infrastructure was a big component of the growth story, and infra and construction stocks led the rally. But the infra business is inherently cyclical, and therefore that growth had to come off at some point in time. Governance was an issue too, with some players 'front-ending' their growth to show great numbers.
But in this bull market, Siva reckons, most stocks that have been re-rated are backed by solid businesses. They generate strong cash flows and are likely to retain their dominance for a period of time.
This is good news for investors because Siva predicts, "When markets corrected in 2008, investors lost most of the wealth that they had created in the previous four years. This time around I do think a larger proportion of the gains will be retained if there is a correction."
He is also quick to raise today's portfolio managers, who he thinks have become better at selecting, and hanging onto, winners. "If you looked at portfolio turnover ratios in 2003 to 2007, 100 per cent was par for the course. Now managers have realised that you must ride your winners and barring few exceptions, portfolio turnover is below 50 per cent."
Good to rebalance
But retail investors have been booking profits on equity funds in this rally, I comment. Siva says that he sees nothing wrong in investors "wanting to take some money off the table" after the exceptional gains of the last two years.
"Anyone who has put in some risk maintenance into their portfolios will book profits after a rally. Of course, you should not be totally exiting from equities. But if you have a target return for your portfolio and it has been exceeded, you re-balance. If people were exiting at the bottom of market in 2008-09, there was reason to stop them, but not now."
Siva makes the point that it is up to investors to re-balance their portfolios at the right time. "I have not seen a single market participant saying that it is time to take money off the table. Of course, no fund house will tell you this - who would willingly sacrifice AUMs?"
Quality check
Given that this market rally has so far been driven mainly on hope, without much profit improvement for companies, is there a risk of a correction?
Yes is the response. "Last year, based only on a change in government and not much else, people upgraded earnings growth projections to 20 per cent. That hasn't materialised. Without any pick-up in profitability, how is it reasonable to keep expecting stocks to be re-rated?"
He's frank enough to add that "Most profit projections are a figment of imagination and that it is very difficult to model growth in the real world."
He recalls that the 2003-07 bull market was quite a different proposition in this respect. "Companies were showing very high profit growth and analysts were upgrading profit numbers every quarter." The upcoming US rate hike, which could lead to portfolio erosion for global asset managers, may also spark a correction.
But he adds that a correction may not be a big worry for investors with quality portfolios. On this count, he thinks FIIs may get off more lightly than domestic investors because the quality of FII portfolios is superior. "FIIs have large holdings in Nifty stocks, where valuations are not that high." But retail investors and select fund houses who have gone overboard on mid and small caps to catch up on returns may take a drubbing.
Front-ended
Before he stepped down last year (February 2014), the markets were still downbeat. At the time, when I asked him about his retirement savings, Siva said he owned a lot of equities. He confidently predicted that the "next few years" would be far better for stock markets than the "past six years." He proved exactly right, so is he happy now?
With trademark caution, he says that he thinks that the returns have been 'front-ended' and that the long-term returns he expected have been made very quickly. So, is he taking money off the table? Yes, says Siva, but the process is automated and his portfolio is set to re-balance between debt and equity, based on asset allocation.
When Siva retired, he sold some stock options and also had a sizeable provident fund kitty to invest. All of it went into fixed income, he says without regret. "By the time the money came, the markets had already rallied. I had planned to invest in stocks, but when I looked at the valuations of companies I liked, I could not invest. I was too scared," he says. He parked the funds in fixed maturity plans for tax breaks, which were subsequently removed.
He hasn't touched his equity investments, which remain "100 per cent" in Franklin Templeton funds. Which Franklin funds? The bulk of Siva's equity money is in Franklin India Bluechip and to an extent in Prima Fund. But that is more by default than design, he is quick to clarify. "I didn't plan on any allocation between funds. I just bought every FT equity fund when they were launched. But the bulk of my money is now in Bluechip because I have owned it since its inception. I couldn't afford to invest a lot of money then, but the money I invested in Bluechip is up 80-90 times and Prima Fund 60-70 times."
That makes Siva one of the very few investors who have stayed put with these funds over three market cycles and reaped rich rewards for it! But since retirement, with the markets on a tear, was he never tempted to use his formidable stock-picking skills for personal benefit? Not at all, says Siva, smiling.
"The key reason why I quit was that I didn't want to track markets or stock prices on a daily basis. If I wanted to do that, I would have never left Franklin Templeton. It is really a great place to work and there are no undue pressures to deliver short-term performance," he says.
He also adds, with wry humour, that he didn't leave Franklin Templeton because he was over-worked. "By the time I left, my salary was quite high and most of the work was being done by others. I decided to quit because I simply didn't want to do this. I had managed money for 20 years and wanted to quit. Investing again on my own would defeat the purpose of moving out."
No plot
So how does he spend his day? He simply reads a lot and watches Hollywood blockbusters. "I have broad-based my reading. I keep track of developments but have stopped getting business papers which focus too much on daily markets," he says. With the lovely beach just a few hundred yards away, Siva walks for an hour every morning. He then drops off his daughter at school and spends a quiet day with his mom.
How did he come by this nice piece of property? I ask. Wholly by accident, he says. "I bought this plot of land in 1995 when I was with Kothari Pioneer. I wasn't earning much but Vivek Reddy (the founder of the firm) granted us all loans. The agent showed me this plot when it was pitch dark in the night and I signed the deal. When I saw the place in daylight, I was shocked. There was nothing around it," he says laughing. But the area has seen a lot of development since then and is now quite self-sufficient.
Isn't he tempted to buy an upscale apartment within the city? He ruefully admits that the fund manager in him will never allow him to do so.
"During my career, I was never able to buy a house because I always felt apartment prices in the city were over-inflated. I couldn't imagine paying `20,000-25,000 per square feet." So much so, when the land adjacent to his plot came on the market, he didn't buy it either. It has appreciated handsomely since.
"I can never buy property now. I find that I am quite bad at investing when markets are good," he says, as he sees me out with his wife and daughter.
If only all of us could show such restraint in bull markets and optimism in bear markets, maybe we could hang up our boots at 50, like India's most respected fund manager!
This column appeared in the June 2015 Issue of Mutual Fund Insight.