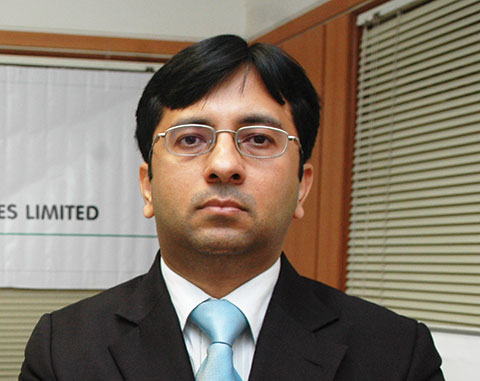 Instead of being swayed by market movements, Rajeev Thakkar, CIO and Director, PPFAS Asset Management tells it is important to focus on the basics of a company and business to generate returns in this interview with Chirag Madia.
How has your outlook for equity changed with the change in the government? Does macro economic outlook have bearing on your portfolio?
No. I don't think our outlook for equity has changed after the recent elections. Nothing has changed; we still have some corporates with stretched balance sheets and poor corporate governance and that is not going to change with the new government. I would say nothing much has changed in the last few months, only that some stocks have run up and have entered the over valuation zone. With such sharp re-rating we may trim some of the positions, but fundamentally nothing has changed.
Our mandate allows us to invest in international markets and if we find some opportunity globally, we would invest in such companies. For instance, in the month of May, we invested in Google. Our investment approach is completely bottom up, so we don't involve ourselves in predicting the markets. At any point of time, there will be a strong case for a bull markets as well as a bear markets. Investors who are positive on Indian equities might say that with a new government in place there will be more focus on reviving stalled projects that will eventually kick start the investment cycle. On the other hand, people are talking about the possibility of a weak monsoon and high oil prices. So we don't worry about the factors impacting the market, instead we try and focus more on individual companies.
We spend very little time in predicting macro variables. It is not that it has no relevance to the Indian markets, but there are so many variables involved that no one can predict the macros correctly. We would rather spend more time on things which we know; which is looking at companies. We would be more interested in looking how promoters are running the company. Trying to predict what the monsoon will be and consequently what the agriculture growth will be and hence GDP growth is very difficult. So, I would say that, we would focus more on stocks specific outlook rather than overall macro outlook.
Given the situation what will be the investment strategy of PPFAS Long Term Value Fund?
Firstly, we don't look at quarterly performances of stocks and we do not try to beat the benchmark for very short time horizons. This exercise gives us the flexibility to invest in out of favour businesses. We always look at a stock or company from a three-five year perspective, so we have the luxury of not looking at returns at every quarter or half year. Secondly, I believe that lot of people get constrained by the style box of their schemes, or have sectoral biases and restrictions. But we are not constrained by such limitations and we are able to invest in all available opportunities in the markets.
Sometimes what happens is that a smart person might be able to identify some solid stocks, but due to mandate constraints, he might not be able to invest in that opportunity. Thirdly, we even have geographic flexibility of investing in Indian as well as international companies. Finally our mandate is not to remain invested at all time, if we feel that the valuations have turned too high then we might even move to money market instruments.
In your view which segment of the markets looks most promising and vulnerable at this point of time?
In the current scenario we like private sector banks. The rationale to like them compared is because its one of the few sectors which is still under the license raj regime and will remain so going forward. A few people with banking knowledge can't come together and form a bank; there are stringent guidelines by the Reserve Bank of India (RBI).
Even foreign banks can't expand much because they have theirs hands tied. Unlike public sectors banks where they need to follow political diktats, private sector banks can run their banks like a proper business. I believe that private sector banks can grow their market share and grow faster than the overall banking sector. If they can keep costs under control and don't do any stupid things in terms of lending, then they can be much bigger in next two decades.
When you consider the fact, that even now many Indians do not have banking facilities you can see a large potential ahead. Then, there is an effort on the part of the government to transfer cash directly to the beneficiaries of government schemes, which further throws up opportunities. The sector will be in-and-out of favour in terms of market sentiments, but as India grows, the sector looks very promising.
We are also positive on the consumer space but current valuations have not been conducive so we would adopt a wait and watch policy in this sector. On the other side a lot of people are excited about infrastructure and other cyclicals. I agree that there is lot of latent demand and there is a lot of room for developing projects. But these investments would be long gestation and moderate return projects. They may be great for say insurance companies where they give 5-6 per cent returns to unit holders and they need to generate 12-13 per cent. So I am not very excited about such capital intensive sectors as we could have better opportunities.
What kind of stocks never enters you portfolio?
One segment that we stay clear of is companies which are run by people who are not genuinely serious about their business. MDs and CEOs who spend most of their time in the glamour world or are continuously seen in sports stadiums or racing cars; we try and avoid such companies. We don't like companies who use company's money for private benefits like buying airplanes or yachts. Companies that have poor corporate governance will not find place in our portfolio. And, we tend to avoid sectors which generate low return on capital and have high leverage ratios like the aviation industry.
How long is your watch list for stocks and how do they enter your portfolio?
I would say that, there are about 500 stocks in our overall universe out of which 70-80 stocks are continuously on our radar. As a portfolio construction exercise, we invest in around 20 - 25 stocks at any point of time. So there are few filters before stocks come into the final portfolio. Some stocks might enter if there is big price correction, or new names might come in if some existing stock's valuations turn high. Sometimes the business developments of the companies we have invested in may not be to our expectations. In such cases we may sell the position and new stocks may enter the portfolio. In some cases we might add a few more stocks in the portfolio if we get some additional inflows. Apart from that, fundamentally we look keenly at good quality management, superior business and attractive valuations.
At this point of time where do you find value and which are the stocks in you portfolio which you will no longer value after market turn-up?
As I said there is huge value in the private sector banks at this point of time. Secondly, there are two-three cyclicals stocks which we are evaluating for a potential exit as their prices have moved up sharply at this point of time.
BLURB

If we feel that the valuations have turned too high then we might even move to money market instruments<>
Our mandate allows us to invest in international markets and if we find some opportunity globally, we would invest in such companies