New Facility> IDFC Dynamic Bond Fund: The fund house has decided to introduce Half Yearly Dividend option under IDFC Dynamic Bond Fund- Regular Plan, with effect from July 1, 2013.
Introduction of SIP-Care Facility: The fund house has announced to introduce SIP-Care facility in its equity funds, which will allow subscribers to avail preventive health care and related services at a discounted rate. No additional cost would be charged to the fund subscriber for this benefit. Subscribers would be provided a Health Card to avail benefits provided by Indian Health Organization Pvt. Ltd. through there network of doctors and pathology labs. Facility will be effective from July 2, 2013.
Change in Fund Managers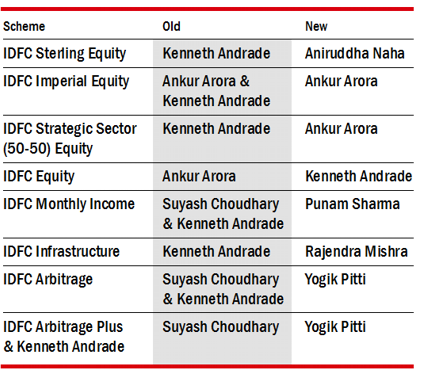 The change in management will be effective from June 27, 2013.