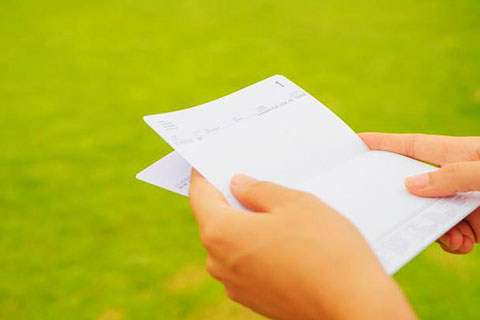 Typically, a bank passbook or statement is a truncated copy of the record of your account maintained by the bank. Therefore, before it is given to you, a lot of information is removed from it and some of what is left behind makes little sense.
Let's consider an ATM withdrawal. Most bank account statements or passbooks give you very little details of the ATM from which you withdrew the money. This makes it difficult for customers to verify the transaction from the statement. Most people simply verify the amount withdrawn, and guess from that where the transaction may have taken place. That's about to change.
In a notification last week, the Reserve Bank of India (RBI) asked banks to avoid unreadable entries in account statements and passbooks of individuals. The RBI wants that these statements should be brief and intelligible to avoid any kind of inconvenience to depositors.
The central bank said it had noticed that many banks still do not provide adequate details of transactions in the passbooks and statements, which allows account holders to cross-check them.
In the interest of better customer service, the apex bank has come out with a list of details that should be provided. It further said that banks have to incorporate information about the deposit insurance cover, along with the limit of coverage subject to change from time to time, upfront in the passbooks.
In order to give some direction, the RBI has also indicated how banks should make entries in their statements and passbooks. For instance, in case of withdrawals, banks have to clearly mention the name of the payee, mode of payment such as National Electronic Funds Transfer (NEFT), Real Time Gross Settlement (RTGS) or cheque (with number and name of the bank). In case of ATM withdrawals, the entry should read 'self-withdrawal' with the name of the ATM or branch. In case of any debit for bank charges, the bank has to mention the category of charge, such as: fee, commission, fine or penalty. Also, the bank has to mention whether the bank charges are for return of cheque, fee on draft, SMS alerts, ATM fees or additional cash withdrawal.
In case there is a reversal of credit from the bank, it has to give the date of the original credit entry reversed and the reasons for reversal. For fixed deposits (FDs) and recurring deposits (RDs), banks have to provide the receipt number and name of the FD and RD in the passbook and bank statements. For transactions on point of sale (PoS) terminals, the bank has to mention transaction date, time and the identification number. In case of cash deposit, the passbook should enter it clearly as cash deposit with the name of the depositor. In case you earn interest on any deposits or get money in your account due to maturity proceeds, it should be mentioned as interest paid from, say, savings account or fixed deposit.
If your bank was not giving you these details in a clearly readable format, you will get these now. This means you will now be able to read and cross-check all your transactions without guesswork.
Also, in case of any irregularities or disputes, your bank statement or passbook will be an easier tool to use.
In arrangement with HT Syndication | MINT