It is the Indian subsidiary of Swiss-headquartered Nestle S.A., globally spanning the nutrition, health and wellness segments. Its India arm is concentrated mostly in the essential and impulse goods segment, and has done well to avert the slowdown affecting other companies in this segment as well as other sectors.
In the first quarter of FY09, it has been able grow its profits by 62 per cent q-o-q and 23.2 per cent year-on-year (y-o-y). In the four segments it has a presence in, namely, milk products and nutrients, prepared dishes, beverages and chocolate & confectionary, it has been able to increase its net sales y-o-y. Another positive for the company is that in CY08 it was able to increase its operating margins even though the cost of some of its key components, like coffee and sugar shot up. But with prices of these commodities cooling off in 2009, in CY09 the pressure on the bottom-line is likely to ease-off.
With a just 4 per cent fall in 2008, the stock, at its current levels, cannot be termed cheap, but considering its strong brand recall, excellent returns ratio and superior margins, compared to its peers, it merits attention. The stock is a strong contender especially among the defensive stocks.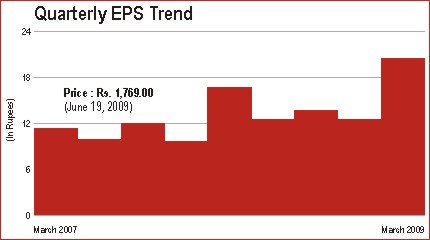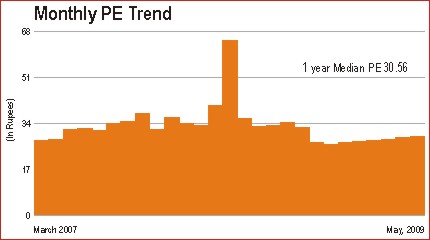 Back to cover story : 12 Stocks to Buy