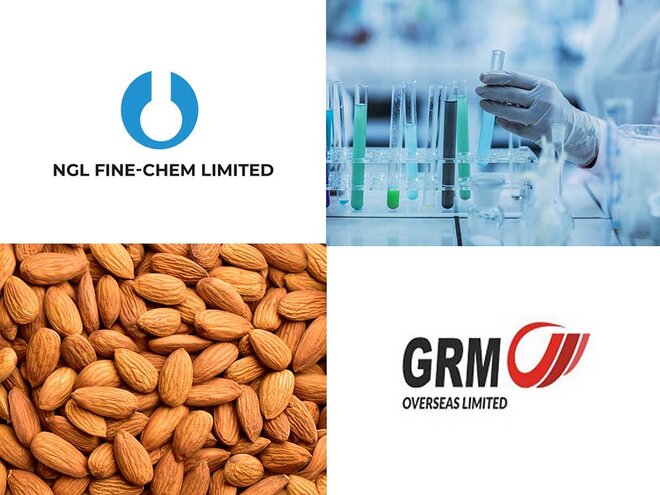 While stocks fluctuate on a day-to-day basis, real wealth is created in the market when you hold a good company for the long term. In November 2021, we conducted our annual Wealth 100 study, which was published in the December 2021 issue of 'Wealth Insight'. This coverage is meant to bring out the most rewarding stocks of the last decade. While creating this list, we applied the following filters:
In order to ensure consistency of wealth creation, we removed those stocks that delivered more than 50 per cent of their total gains over 10 years within a specific year.
In order to ensure quality, we ensured that the return on equity (ROE) should be more than 12 per cent in at least eight out of the last 10 years; or it should be rising in at least eight out of 10 years.
Do note that we also included dividends while calculating the returns. That's only sensible as dividends become substantial as your holding period goes up.
Here we discuss two wealth creators from the top 10 in the list.
NGL Fine-Chem: Strong global footprint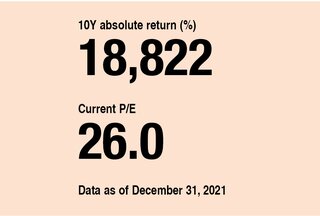 Established in 1981, NGL Fine- Chem manufactures APIs (active pharmaceutical ingredients - medicine raw materials) and intermediates predominantly for animals. Its product portfolio in the veterinary segment includes APIs and formulations, while that for human health includes APIs and intermediaries. This backward-integrated company has three manufacturing facilities in Maharashtra, with nearly 95 per cent of its manufacturing activities done in-house.
NGL Fine-Chem has a strong global presence in more than 50 countries in Europe, Asia Pacific, the Middle East and Latin America, with 78 per cent of its revenue coming from exports. In the last five years, its revenues have grown by 21.8 per cent and its profits by 38 per cent. Over the past decade, its net profit margin improved from 2.8 per cent to 21.48 per cent on the back of the company's strong global presence and its high-margin products. In FY20, the company's acquisition of Macrotech Polychem paved the way for it to venture into the intermediaries manufacturing business.
With the reopening of the economy, the company was able to bounce back with the help of high capacity utilisation and its clientele comprising around 400 clients. This operational efficiency, coupled with its ability to commence productions immediately, has resulted in a sudden spurt in its growth rate in FY21. Its capacity-expansion plan is expected to continue in the future as well, with the company looking at a 50 per cent capacity expansion in the next two years by spending Rs 100 crore. It is currently trading at a reasonable P/E of 26 and a P/B of 9.0.
GRM Overseas: A bowl full of prospects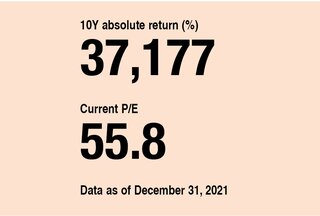 A market leader in the basmati-rice segment, GRM Overseas is involved in milling, processing and marketing basmati rice (accounting for 90-95 per cent of its revenue). This third-largest exporter of rice in India and the fifth-largest in the world exports its products to over 38 countries, with 88 per cent of its revenues coming from exports. At present, the company has three rice-milling plants with a capacity of 550 MT per day.
Over the last five years, its revenue and profits have grown at a CAGR of 17.6 per cent and 85.8 per cent, respectively. The company's experience, as well as its relationship with clients, has helped it achieve growth over the years. Since 2019, the company has been aggressively promoting its own brands in both the domestic and international markets, which resulted in an increase in its profit margins. At present, the company is formulating a detailed strategy to increase its revenue share from its own brand sales.
Under the initiative called 'GRM 2.0', it plans to focus on selling in the domestic market through its own brands. Under this plan, the company would operate through two segments. While the first segment will be involved in doing contract research and production of basmati rice, the second one will focus on the food-staple business and venture into the FMCG market. Although the company trades at a valuation of a P/E of 55.8 times and a P/B of 21.7 times, its future prospects would be dependent on the execution of its growth plans.
Also in our 'Wealth 100' series:
The decade's top wealth creators: Caplin Point Laboratories and HLE Glascoat
The decade's top wealth creators: Paushak and Alkyl Amines Chemicals
The decade's top wealth creators: Deepak Nitrite and Tasty Bite Eatables
The decade's top wealth creators: Stylam Industries and Bajaj Finance