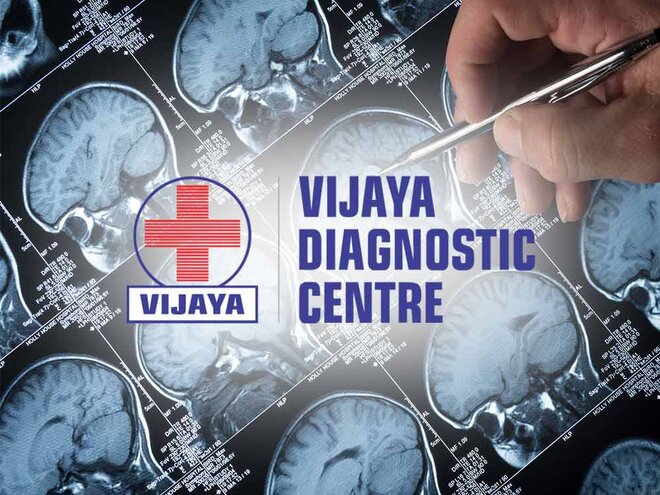 Vijaya Diagnostic Centre came out with its IPO three months ago. You can read our detailed analysis of it here. In this article, we are going to focus on how the company has performed post-issue in the market and financially.
Our analysis of the IPO
Vijaya Diagnostic Centre is in the business of offering pathology and radiology services through its diagnostic centres. Their diagnostic centres are primarily located in Telangana and Andhra Pradesh with a small presence in Kolkata. At present, the company has 81 diagnostic centres and 11 reference labs where they provide 740 routine and 870 specialised pathology tests; while offering 220 basic and 320 advanced radiology tests. Based on its innovative hub and spoke business model, as well as leadership in the south region, we gave the company a score of 20 out of 28. We had two major concerns; its geographical concentration where they get 86 per cent of revenue from Telangana, and a low market share of diagnostic chains (12-17 per cent) compared to standalone centres (45-50 per cent).
Our rating of the company was based on the following factors:
Out of 11 business metrics, the company did well on four.
Out of six management related metrics, the company did well on all of them.
Out of eight financial metrics, the company performed well in all areas
Out of three valuation-related metrics, the company did well on two.
Stock performance since listing
The company received an average reception from the investors with a total subscription of 4.5 times. The institution portion was subscribed 13 times, High networth individuals portion was subscribed 1.3 times and the retail portion was subscribed a mere 1.1 times.
This poor reception was due to high valuations and the pure OFS (offer for sale) nature of the issue. Due to these factors the company had a subdued listing at Rs 542 which is 2.1 per cent gain over its issue price. The stock currently trades at Rs 536, i.e., 1.1 per cent less than its list price.
Business performance
The company's Q2FY22 results were unsatisfactory as the overall consolidated revenue decreased by 0.4 per cent and profit increased by 5.3 per cent on the back of decreased depreciation, on YoY basis. Even though non-covid revenue increased by 22 per cent, covid related revenue which includes RT-PCR and antibody tests decreased drastically by 70 per cent.
The management has said that they have opened five new centres and are focusing more on establishing themselves in the core geographies. Although covid revenue may be decreasing, the revenue from their core operations are still promising.
What to do now?
Vijaya Diagnostic Centre is one of the companies that scored in all our financial metrics, but one of the biggest drawbacks of the company is still its valuations. The company trades at a price-to-earnings ratio of 64 times and at a price-to-book ratio of 13 times against peers' average level of 47 times and 16 times respectively.
The company is optimistic about the growth, and non-covid growth in revenue is proof for that. With more centres being opened and geographical expansion plans being made, the company has the ability to achieve solid growth in the near future. Investors who are confident about the growth can invest after doing their due diligence.
Disclaimer: This analysis is not intended to serve as a recommendation. Readers must do thorough research before investing in this company. If you are interested in our stock recommendations, please visit www.valueresearchstocks.com.