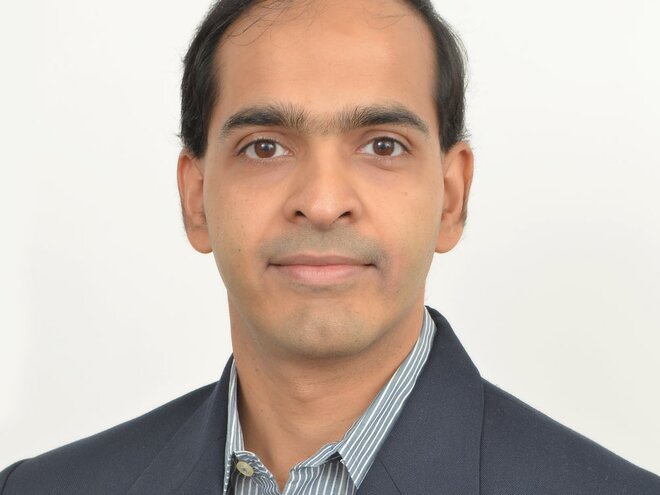 A one-sided run-up in the stock market has no doubt brought smiles on investors' faces, but it has also raised the chances of a deep correction. We speak with Dinesh Balachandran, Fund Manager, SBI Contra Fund, about the current valuations, the overheated pockets in the market, his investment strategy and his journey as a value/contra investor.
The ongoing bull run doesn't seem to be losing breath. What are the reasons for this spectacular rise in markets post the March 2020 fall?
While there is a multitude of factors behind the rise, the biggest reason appears to be the combination of monetary and fiscal stimulus at a global level which has led to a massive compression in risk premiums. This has led to a sharp increase in valuations and has also encouraged increased involvement in equity markets by households across the world.
How do you see the market's valuations now? How much do they worry you in terms of an impending correction?
By any historical yardstick, market valuations are at the higher end of the range and appear quite overstretched. We are quite worried about the sustainability of such valuations.
What are the pockets where you think valuations are overheated? Which are still available at a reasonable valuation?
Even a few months ago, there were a few pockets that one could point to as being reasonably valued. At this point, there is very little margin of safety in any part of the market.
How do you pick stocks for your SBI Contra Fund? When do you exit a stock? What kind of stocks do you avoid?
There are two ways in which we primarily identify opportunities for SBI Contra Fund. From a top-down perspective, we look for themes/sectors that the market has completely written-off. Examples would be the pharma sector in 2019, industrials in 2020 and power in the beginning of 2021. Normally, when an entire sector gets ignored, it is probably close to bottoming out from a medium-term perspective. Further, from a bottom-up perspective, we look for good-quality companies going through a rough phase. In such cases, patience can really pay off.
We exit a stock primarily under two conditions: (1) valuations have got re-rated significantly and we can find better opportunities elsewhere in the market; (2) investment thesis didn't work out and it is then better to accept one's mistake and exit the stock.
We avoid stocks with poor corporate governance or very shaky fundamentals.
What changes have you made in your portfolio in response to the run-up in the market?
We have been actively booking profits and moving to more defensive names.
How challenging is pursuing the value/contra theme in a growth market like India, especially in a tearaway bull run where virtually everything seems to be going up?
India is a growth-oriented market and hence pursuing a value/contra theme can inherently be quite challenging (as opportunity cost is very high). Having said that, a well-executed contrarian strategy can pay-off significantly over a medium-term perspective. Key for such strategies is patience as gratification can be more back-ended.
Turnaround stocks can be good value buys but their valuation measures, such as the P/E, may not reflect the inherent value. How can investors identify such opportunities?
Unfortunately, there is no easy formulaic way to identify good turnaround opportunities. Often, stocks trading at very low P/Es deserve to trade at such low valuations. In general, change in company management, cyclical headwinds turning into tailwinds, understanding macro trends are a few ways in which one can identify turnaround opportunities.
In your view, what are the traits of a successful value/contra investor? Please share with us your journey as a contrarian fund manager.
In my opinion, the two key traits to being a successful value/contra investor are patience and willingness to stand away from the herd. Both are easier said than done! For me, a value mind-set is just an inherent part of my personality, so it probably makes it easier for me to manage such a fund.