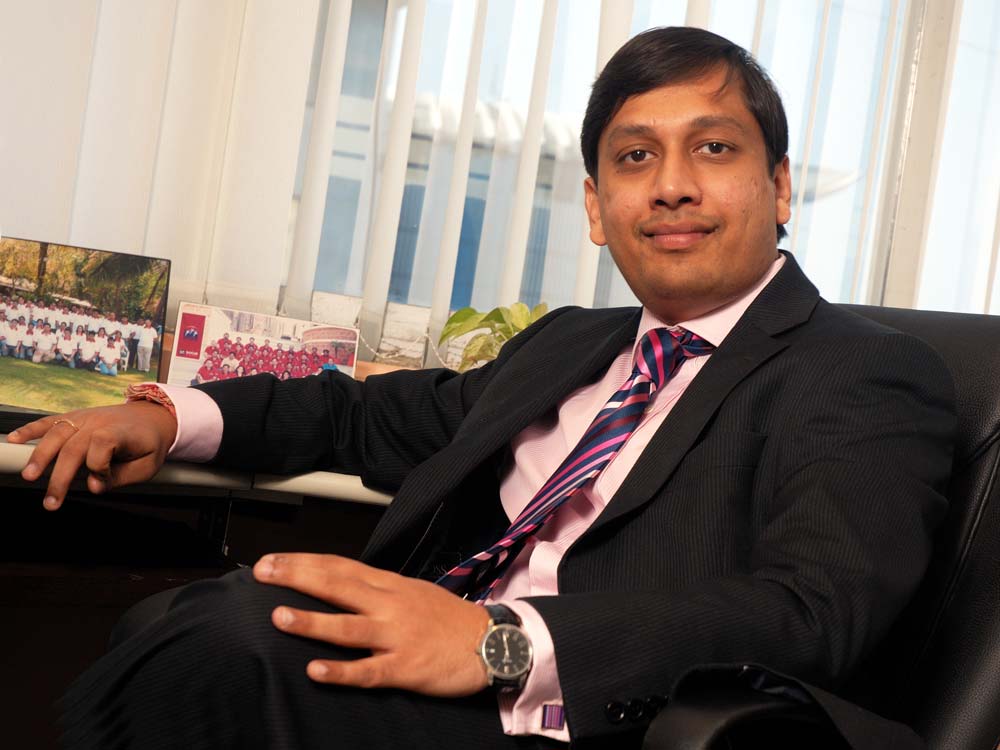 We speak to Pankaj Tibrewal, Equity Portfolio Manager at Kotak AMC, who manages Kotak Small Cap Fund, about the latest Budget and why small caps are promising.
What are your views on the Union Budget 2020? What are its hits and misses?
This Union Budget 2020 was presented against the backdrop of very weak growth and subdued animal spirits in the economy. So, the FM had a difficult task of balancing growth revival with fiscal prudence. In this regard, the Budget was a fine balancing act. Some positives of the budget are:
1. 100 per cent tax exemption on income from investments (all forms - dividend, interest, capital gains) by sovereign funds in the infrastructure sector to boost the sector and provide much needed capital to this sector.
2. FPI limits were relaxed in the corporate-bond segment from 9 per cent of the outstanding to 15 per cent of the outstanding.
3. Another important step proposed is giving statutory recognition to a taxpayer's charter. If followed in letter and spirit, this would certainly reduce tax harassment and ensure accountability of the tax officers, which at present is lacking.
In terms of the misses, the Budget didn't have specific sops for any sector, be it auto or real estate, to create demand in the economy and lift it out of the current slowdown. Also, the Budget didn't remove the long-term capital gains tax, a move which was widely expected.
What are the characteristics of promising small caps? How do you avoid the wealth-destroying ones?
We look for the following characteristics: a good and sustainable business, a great and honest management and an attractive price. A good business is something that has a strong competitive advantage, is able to generate high returns on capital over sustainable periods of time, can generate strong and sustainable cash-flow streams, is scalable, has longevity or a low risk of business disruption, etc. In mid/small-cap companies, the promoter/ management plays a very important role in scaling the business and hence we look at the track record of management in terms of integrity and capability. Also finally, the price at which we buy is also important in terms of margin of safety.
We avoid companies with weak balance sheets and cash flows, high financial leverage and corporate governance issues. We also avoid companies where we believe that the company's capital efficiency is poor and it won't earn return on capital higher than the cost of capital for sustainable periods of time. Our stock-picking philosophy demonstrates our bias towards quality and growth at a reasonable price.
The accumulated gains in small caps frequently get wiped out during market corrections. Given this, how do you see small caps from the perspective of wealth creation? What role should they play in an investor's long-term portfolio?
Small caps are a large universe and it would be an incorrect generalisation to say that gains from all small caps are lost during market corrections. Like any other category, small caps also go through bouts of euphoria and pessimism. During euphoria, the majority of small caps may generate good returns and the market may not differentiate adequately between good and bad business models. However, during market corrections, companies with strong business models are favoured, while companies with weak business models are punished. Consequently, we believe that over the long term, small caps can lead to substantial wealth creation, provided we firmly stick to our discipline of only investing in businesses with strong balance sheets, robust cash flows and reasonable valuations. This philosophy has helped us create wealth when markets are good and preserve it when markets are adverse.
Small-cap investing requires a more perceptive mind. What are the key lessons that you have learnt in your small-cap investing career?
To succeed in small caps, one needs to identify great companies early on and have the right temperament and patience to hold onto them for a very long time. As the small-cap universe is large, successful small-cap investing is not about hunting for multibaggers every time but avoiding big mistakes and weeding out weak businesses. One need not go for the boundaries and sixes at every ball; staying on the pitch for a longer period can also get you a pretty good score.